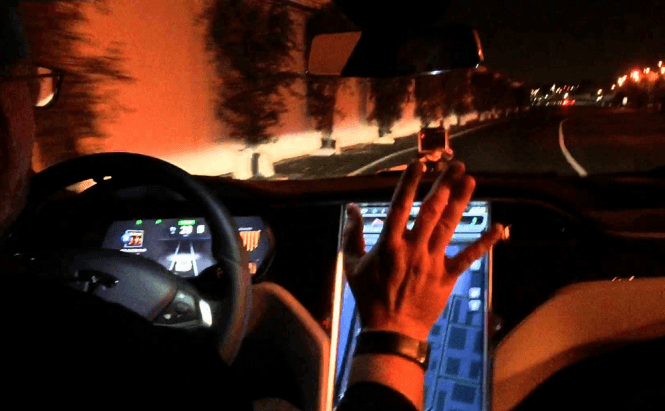 Autopilot mode coming this October to Tesla cars
According to a recent announcement made by the popular American automotive company Tesla Motors, autopilot systems are hitting the streets in just a few weeks. These systems will take some of the strain of driving across long distances away from those forced to make this kind of trips. The feature was first announced by the automotive manufacturer's CEO, Elon Musk as part of the summer upgrades, but if they took the extra time to make it safer, I'm sure all of us are willing to overlook the slight delay.
In case you're wondering how this all works, I don't have all the technical details, but as far as I know, it relies on ultrasonic sensors that cover an area of approximately 5 meters around the car. Furthermore, the system also incorporates a front facing camera and a radar. (Logically, seeing just 5 meters in front of your camera wouldn't be enough to break even if you were going with 10 miles per hour). I honestly can't tell you for sure how safe the autopilot is, but I can tell you that it has been thoroughly tested throughout the last several months, including a long drive from Silicon Valley to Seattle and the ride went without any incidents.
Talking about the launch of this new autopilot mode to a Danish newspaper, Mr. Musk stated: "We're probably only a month away from having autonomous driving, at least for highways and for relatively simple roads." The system will come as a software update to Tesla cars and will start rolling out within a few weeks. Furthermore, Tesla's CEO went on to state that the technology for a completely autonomous car is probably between one and three years away from being fully ready.