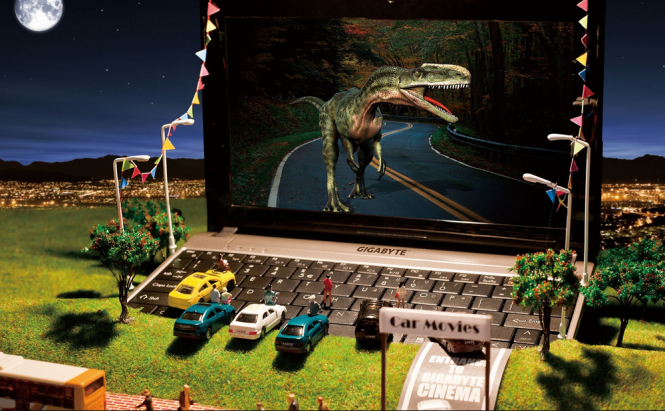 Best services to watch movies online for free
Many people love watching movies in their free time, but they don't always feel like going to the cinema. Unfortunately, watching movies on your PC isn't always as easy as you would like it to be because DVD readers are going extinct and most streaming platforms ask for a lot of money. However, there's an alternative solution: if you know where to look for, you can find services that allow you to watch movies online for free. Here's a list with the best of them:
Tubi TV
Tubi TV has one of the largest collections of free movies available on the Internet, featuring films from well-known studios like Lionsgate, Paramount and MGM. The service states that it offers over 48,000 titles, but as far as I know, there are only approximately 20,000 movies per active rotation. At a first glace you will find movies like Paranormal Activity or The Usual Suspects and I'm sure that you'll easily find many other titles worth watching.
123Movies.net
My personal favorite, 123Movies.net is neatly organized, offers a lot of new content as well very popular movies and best of all, it doesn't ask you to go through numerous pages and ads in order to see the movie that you want to watch. This service will also let you watch TV series, gets updated fairly often and it even has a request page in case there's a movie that you want to watch and you can't find it.
YouTube
Don't act so surprised, YouTube is a great place to watch movies especially because it works really well and it's much safer than all the other alternatives. Truth be told, you won't find too many (read any) popular new titles, but if you're interested in watching some lesser known productions or some good old movies, then Google's video platform is a great place to start.
Vudu
Vudu's Movies on Us section is a Walmart initiative created last October that lets you watch movies for free. The service is ad-supported and mostly provides titles that went directly to video, but you can still find a worthwhile productions like Legally Blonde or School of Rock. The site only allows registered users to watch movies; fortunately, creating an account doesn't cost a thing.
Popcornflix
Last on our list, Popcornflix is a very popular service that features a lot of the most recent movies. The website's designed is pretty clean with the newest additions proudly displayed on the front page and the fact that it also offers some of the most well-known and current TV shows is also a big plus.
Before we end, there are two more things that you need to know. First, watching free movies online is legally grey, but downloading or streaming them is definitely illegal, so don't do that; and secondly, since these websites aren't asking for money, you should expect a whole lot of ads popping up left and right, which means that you'll need a good ad blocker. I know it's not ideal, but since it's free, we can't really complain about it.
If you like free stuff, you may also want to read: "Top 5 places to get some free music" or "Best websites to download free eBooks".