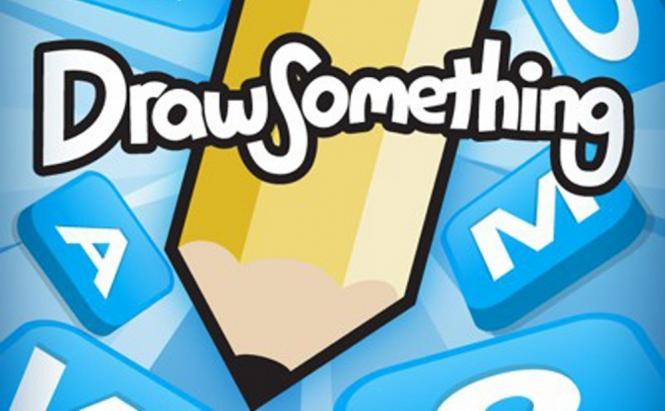 Drawsome!
I've never been a fan of games for mobile devices. To illustrate that, I can mention the only fact from my biography, and you will understand everything yourself: the first time I played Angry Birds took place three years after the game was first released. That all changed, however, after I upgraded my HTC to Android 4.0 and opened Google Play Market three days ago.
The first thing I saw was an advertisement that read: Draw Something. Here comes another weird fact about me: I've always hated drawing. You know, I'm more like a Muslim person (who are barred from drawing by their holy manuscript): I'd rather write something than draw. But this time that all turned upside down. The slatternly letters made me download and install the app, and since then I cannot recollect spirits to delete it, although it frankly steals all my free time.
Afterwards I learned that I was not alone in my obsession: the game was lauched about two months ago, and since then it was downloaded by more than 50 mln people around the globe, which made it even more rapidly developing than the legendary Angry Birds. OMGPOP, the developer, must be really happy about it.
The name of the game speaks for itself: you should draw. The cute thing is that this drawing goes social. So, the gameplay is as follows.
You enter the game, create an account (either binding it to your E-mail address or Facebook account). After that you can start creating new games by adding your friends' or having the system select a random opponent for you. The point of the game is to draw a picture that will make your opponent guess the word you have selected from the given options. You can select one word out of three, all of which are of different difficulty levels. If your opponent guesses the word, you both will go onto the next stage, and get some coins to buy new palettes of colors to make your drawing even more realistic.
Choosing a word to illustrate
The nice thing about this game is that, apart from training your drawing and guessing skills, you are able to communicate with other people. Each picture I see makes me at least smile, and sometimes - even laugh (especially when I see others' comments like 'I'm a bad artist ;('). And when you see this shield reading 'Drawsome' after guessing the word, you start feeling you're really awesome :) In general, Draw Something was a really nice idea to develop - it really makes our life filled with bright colors, in all senses.
Someone's guessing the word 'Cupcake'
The game is available for Android smartphones, iPhone, and also for desktop users - on Facebook. The application is absolutely free (making its way with ads), but you can also buy an advertisement-free version for about a dollar. I hope you enjoy it!
P.S. Please, guys, I beg you: don't cheat and simply write the words. The game loses its charm because of you.