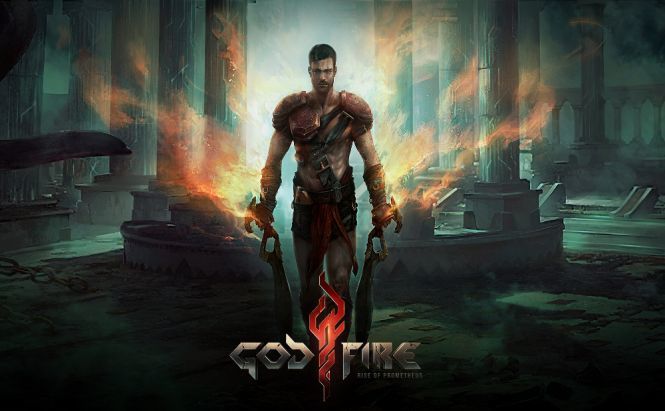 Godfire: Rise of Prometheus Released
Today Godfire: Rise of Prometheus has finally been released. We kept hitting F5 on the game's site all day until the Appstore icon finally appeared. Godfire is a possible gamechanger in mobile industry and looks pretty much like God of War that made gamers flick away the dust from their PS2 consoles back in 2005. Why is it a gamechanger? Well, a picture is worth a thousand words.
I think there is no need to comment on the graphics. Yep, it's a game for mobile devices. Primarily for mobile devices. No info on whether it is going to be released for PC or consoles.
Godfire is set in a fantasy world of Ancient Greece where you will play as Prometheus, knocking the wind out of mythical monsters and mighty Titans with just two short swords. Apart from the storyline, players also have a possibility to test their strength in Survival Mode and hold as long as they can against uncountable hordes of monsters.
At the moment, the game is available for iOS in the App Store at a price of $6.99. Too bad, but Android owners will have to wait until «later this year». At E3, Vivid Games also promised to release a collector's edition of the game, which would include a detailed figure of the protagonist, an artbook, a t-shirt and a voucher code for the game. The collector's pack (aka Titan Edition) is now available on the developer's website, and will set you back $69,95. And if you prefer to save some money, here's the App Store link. You, lucky iOS... owners.
Source: Game Website