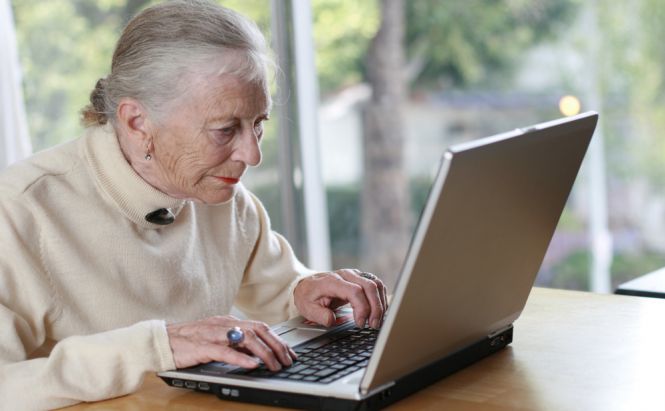 Simplified Software for Silver Surfers
It is always a challenge to explain your beloved granny how to open the browser and write you an e-mail. "Have a look at the bottom of the screen, find this white arrow and move it to the multicolored circle and click twice…" Sounds familiar, doesn't it? Quite often elderly people deny and avoid high-tech help, mostly because of all these buttons, links, files and other unknown words that look and sound too complicated for seniors who haven't used it for the most part of their lives. However, there are pieces of software that will simplify the user interface of PC or laptop as much as possible, thus showing that the computer can be rather comprehensive for all generations.
Eldy
Let's start with Eldy which comes completely free of charge. To run the software, you need to pass a registration, after which you will get an e-mail address that will be further used for automatic authorization. The slogan of Eldy is 'enjoy the simplicity', and the interface fully corresponds to it: the so-called 'Square' contains only six large buttons. Its users won't need to scroll the mouse wheel to find the feature they need; instead of it, they will be one-click-of-the-mouse away from simplified versions of e-mail, Skype, chat or notepad.
Set up your profile information and photo
However, if I were a senior person and used the computer for the first time, I would be a bit confused with the browsing function: you need to type addresses, add bookmarks, and in general this part of the interface seems a bit overladen. Here I would say: 'I give up, it's too complicated'. The same can be said about e-mails composing procedure: 'sending the letter' box looks a bit confusing; I would prefer a step-by-step process. Despite these impressions of mine I would still recommend to try it first, just to understand the general idea of this type of software.
Internet browsing interface
Writing and sending an e-mail
PointerWare
Honestly, PointerWare became my favorite during this testing. Its white, clear interface appears to me easier than those of Eldy, and all the disadvantages of the latter are eliminated. The start window again provides an instant access to all the basic functions.
PointerWare main interface
Maybe it will take a bit more steps, for example, to send an e-mail, but in this case, the increased number of steps is better than one complicated. The browsing feature does not look deterrent at all. Actually, the idea is that you are typing a search query instead of the particular page URL. At this step, the window will contain only the search field and the huge 'Search' button; of course, the software is not so genius to provide its own search engine, and you will be redirected to the Google search page displaying the results of your request.
It is hard to become confused
Typing an e-mail
Another advantage for which PointerWare deserves credit is a list of built-in games. No matter what age we are, nevertheless sometimes we all love to pass the time playing something uncomplicated! The program can be used for free for one month and then you can purchase it for $149 or pay $8 monthly.
One of the fames offered by PointerWare
SeeYouLink
A similar idea underlies the SeeYouLink program which is a bit cheaper compared to PointerWare (three month of free trial and only $4.95 per month after that). It makes no sense to describe the same functions, so I will concentrate on its distinctions. SeeYouLink focuses mainly on family communication and provides a remote access feature apart from the basic ones. Simply, it means that no matter where you are, you always will be able to access your grandmother's computer to help her set things up and guide her through any questions she might have. Also, you can even monitor the room where your elderly relatives live in order to immediately contact them if there is some kind of emergency situations, like they fell sick. On their part, with the OK button, they can signal you that they are all right. Another attractive feature of the program is news, conveniently arranged into numerous categories. Moreover, socially active seniors can read Twitter or follow their family members on Facebook. I must also mention the further plans of the developers: in future, they are going to add cognitive fitness games to already existing ordinary ones, and launch a commercial-free music radio.
Start window
News: from politics to sports and heathcare
Word games
In terms of functionality SeeYouLink is definitely the best and the set of its features is growing; however, if you find many of them unnecessary, I suggest you try trivial Eldy or Pointerware.