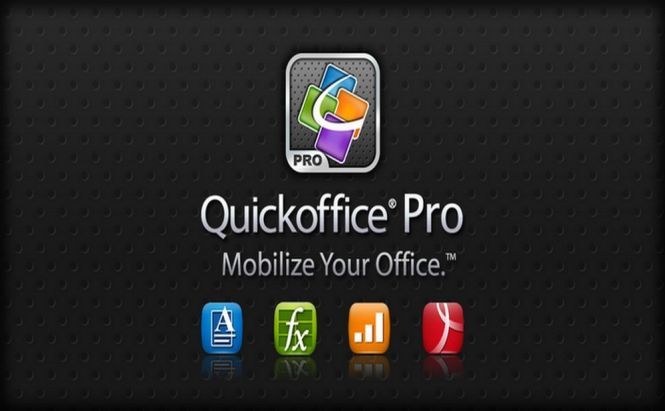 Goodbye, Quickoffice!
After Google had acquired the Quickoffice Inc. together with the developers team back in 2012, the app was re-released as a free one both on Google Play and Appstore. The app allows the users to view PDF files, edit Excel, PowerPoint and Word files on their mobile devices. But now it seems that its days are numbered.
Google had «borrowed» most of the suite's features to improve its own products and now the search giant turns down the support for the app. Obviously, Google wants the Quickoffice users to refuse from the document editing tool in favor of its native Google Drive service. Both Android and iOS owners, who already have the app installed on their devices, will still be able to use it, though there will be no further updates.
As follows from Google's statement, Quickoffice will be removed from the app stores «in the coming weeks». So you are welcome to download Google Docs, Sheets and Slides apps for free from Google Play (or App Store, in case you are an apple gourmet) Or, if you prefer to use one single tool instead of the three separate ones, you still have some time to download Quickoffice, as Google hasn't removed it yet.
VIA: Android Central