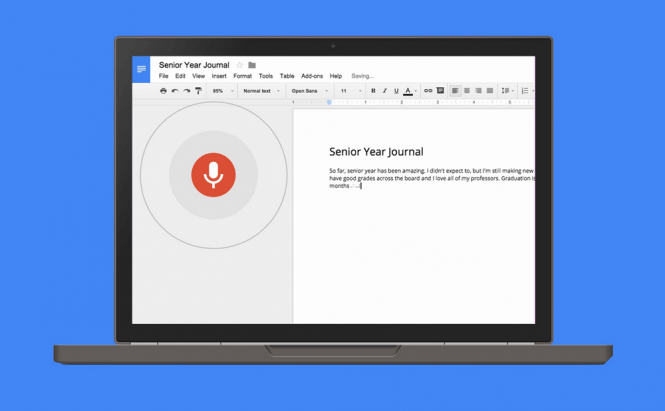 Google Docs lets you control text formatting with your voice
Many of those who use Google Docs don't actually have the time to type, or don't feel the need to multitask, so the service has added a feature which allows them to simply dictate their texts instead of writing them themselves. In case you are one of those people, you should know that today, things got even better. The web version of Google Docs now also allows you to make text formatting settings using just your voice, so that you will never need to look at your screen.
In case you're wondering how it all works, according to Google, you can easily tell the service the fragment of the text that you want to work with, then simply issue format related commands such as aligning the text, highlighting, copying, etc. While this does sound quite amazing, the problem is that it will only work if you're using Google Docs from the Chrome browser. Don't get me wrong, this is a great functionality to have on a desktop or laptop, but I think mobile devices and especially smartphones needed it even more. When you're at a PC, you have a big screen, a decent keyboard and a mouse, so typing and selecting text fragments isn't really a problem. On the other hand, mobile devices have much smaller screens and a lot of people hate using those small keyboards, so the sooner these capabilities get ported to smartphones and tablets, the better it will be for both the users and the company.
In case you're the kind of person who spends a lot of time using productivity tools, you might also want to check out some of our previous stories such as "Top 5 Chrome extensions for MS Office users", or "The best new functions brought by Excel 2016".