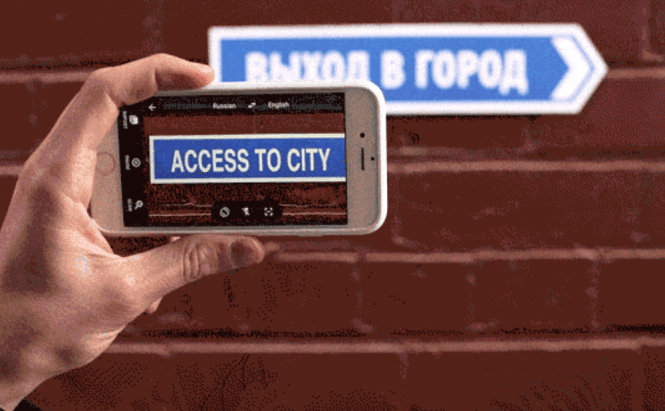 Best Translation Apps For iOS
In today's reality, meeting someone who speaks a different language is extremely plausible. However, foreign languages don't have to be a communication barrier if you don't want them to. There are a lot of tools that can help you translate spoken words and written texts using only your iPhone. What's even cooler is that most of them also have offline capabilities, so even if you're traveling and don't have Internet connection available, you will still be able to use them effectively. Here is a list with some of the best translations apps for iOS that I know of.
Google Translate (Free)
Google Translate
Google Translate is a terrific solution for those who need to communicate in a different language. The application was already pretty great, as it allowed you to translate entire texts from and into a wide variety languages and even offered pronunciation tips to those interested. However, latest update made it truly awesome with the addition of two very important features: simultaneous speech mode and visual translation. Simultaneous speech mode allows the users to select a pair of languages (French, Italian, Russian, English, etc.), and the app will automatically translate the words it hears. Visual translation has been added thanks to Google's acquisition of the Word Lens app, and it automatically translates any text that you point your camera to. This feature works offline but can only translate French, German, Italian, Spanish, Portuguese, Russian and English words. In case you need similar visual translation functionality, but for languages such as Chinese, Japanese or Korean you should try Waygo Translator & Dictionary (free).
iTranslate (Free)
iTranslate
iTranslate is another great solution for your translation needs. This tool features a very clean interface, offers support for over 90 languages, Romanization capabilities (the ability to turn Chinese, Russian or Arabic characters into Latin letters), voice output capabilities, Apple Watch integration and the possibility to save certain translations for later use. In case you're interested in being able to translate the words you speak into a different language, you should purchase iTranslate Voice - translator & dictionary ($6.99) which does this for 40 languages. Additionally, the tool allows you to connect devices together (using AirTranslate) and start conversing with other people.
TextGrabber + Translator ($0.99)
TextGrabber
In case you're a student who needs to translate texts from various sources in order to incorporate them into a paper, Text Grabber + Translator should be just what you need. This app requires you to take a picture of the page you want translate and (optionally) crop the passage that you're interested in. Once that's done, the tool will use its OCR technology to recognize the writing, translate it into the language you chose and save it into an editable format. Text Grabber supports about 70 languages, can ''speak'' the translated text and helps you easily share your translations via SMS, email, Facebook, Twitter or Evernote.
Universal Translator ($2.99)
Universal Translator
In case if you want to chat with someone who communicates in a language that you don't know, Universal Translator is the way to go. This tool automatically translates your instant messages into the other person's language and vice versa, so you can have a normal conversation with people from foreign countries. Since the tool uses Google's instant messaging service to work its magic, you will need to have Google Chat installed on your iPhone in order for Universal Translator to work. And if you want a little bit of advice, try using short sentences in communication. The app is pretty awesome, but I don't think it can handle translating your entire life story, all at once.
Voice Translate Pro ($3.99)
Voice Translate Pro
And finally, the last name on our list, Voice Translate Pro is one of the most comprehensive apps on the market, which makes it great for those who need to translate some of the more obscure languages. As you've probably already figured out from its name, the tool offers voice recognition (which is actually quite accurate in a quiet room) and voice output capabilities. Voice Translator Pro is fluent in languages spoken around more than 100 countries, offers instant translations and will also help you share your translations with your friends.
If you would ask me to pick just one app to take with me in my travels, I would probably go with Google Translate. However, as you've seen, each application on this list is good for a specific situation, so you should know best which one you need to use. They're all great in their own way.