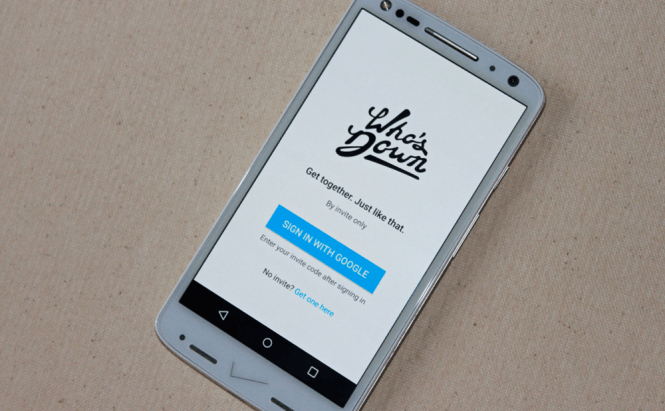 Google testing a new app for meeting up your friends
If you're tired of being by yourself, but don't know which of your friends are available to hang out with you, Google's latest app can help you out. Who's Down, as the company calls it, is an application that helps you easily find out which of your friends are free to meet up. Furthermore, this tool also helps you chat with the ones who might want to spend time with you and put together all the details for your encounter. Who's Down is free and works on both iOS and Android devices, but you will need to request an invite from within the app in order to actually use it.
The way this works is pretty simple: you install Who's Down on your device, then use the embedded slider to let your friends know if you're in the mood to hang out or not. You can also specify what you want to do (such as go to have dinner, go to the gym, watch a movie, go for a walk in the park, etc.) and then see which of your buddies are available. Once you found someone to accompany you, the app will also allow you to chat with that person and set things up. Basically, this tool is all about tracking availability, an area that not many other applications fully cover.
Who's Down
As I said in the beginning, Who's Down is still in a testing stage, so we don't have complete details about it and you may encounter some bugs. In order to use the app you will have to request an invite (after you've installed it), but the good news is that all you need in order to do so is an email address. (Many people believe that without entering a school name it won't work, but it did when I tested it out). Furthermore, if you're someone who would love to go out, have fun, discover new places and meet new people, you should also read Helga's article: Three Apps to Find a Company and Place to Hang Out.