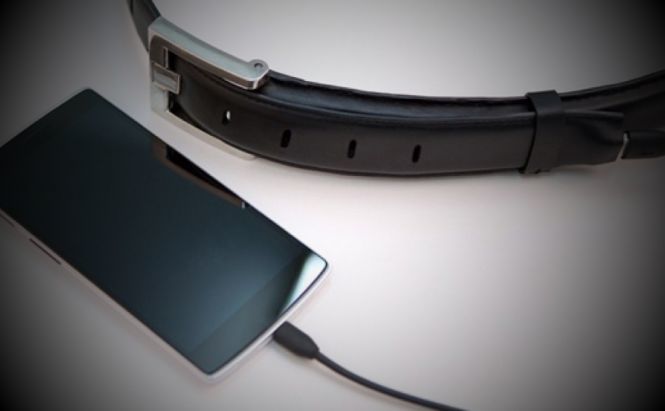 Meet the Ion Belt –a battery pack for those who wear pants
With all the effort smartphone manufacturers put into increasing the battery life of a mobile device, it's still a good idea to have an extra battery in your pocket. Luckily, smartphone chargers today come in all shapes; check out the 10 weird concept mobile phone chargers found by Nordine if you need a proof; but what's really annoying about all those battery packs is that they are not actually as portable as they might be. I mean, you still have to put it out of your backpack and connect it to your smartphone, which might not be that convenient if you're in a hurry and your battery charge is running low. It might be easier if you've got a pair of Joe's Jeans with special pockets for battery packs, but this still looks a bit awkward. It would be nice to fit the extra battery into something we wear every day. That was probably the thing the folks at Ion Tech Wear were thinking of when they came up with the idea of the Ion Belt.
The Ion Belt is a consumer-level wearable charger with the capacity of 3,000mAh. On the outside it looks just like a common belt, but underneath the leather covering hides a powerfull battery pack encased in metal. The Ion Belt is extremely convenient for charging a smartphone on the go. You just connect your smartphone or any other portable device via a USB port and hide it in your pocket. The device also has a LED indicator that shows the charge left in the battery, and when the belt runs out of juice, you can connect it to any USB port. Watch the video below to see how it works.
At the moment, the Kickstarter campaigh has already pledged almost $30,000 out of $50,000 goal. The accessory is currently available for $89 as an early bird purchase, which will be shipped by June 2016. If you wish to learn more about the gadget or back the campaign, visit the Ion Belt page on Kickstarter.