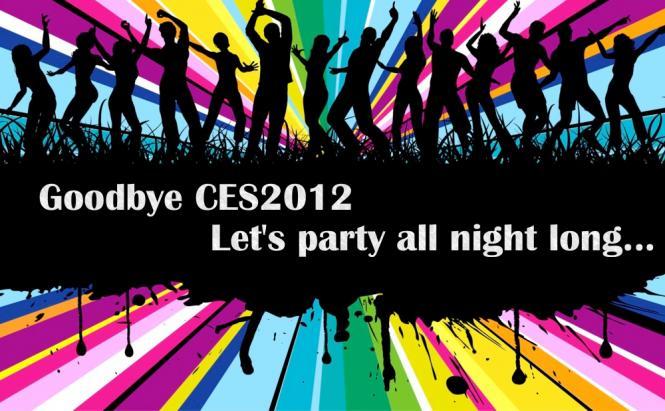 CES 2012: Time to Waive Goodbye
We hope that you had a good day yesterday, and that now you are ready to learn about another portion of brand-new gadgets presented at CES 2012. The show cheered us up with a number of well-developed, and sometimes even outstanding, computer and mobile accessories. So, here we go.
On one of the stands displayed at CES 2012 we managed find a new product by ZOTAC. That was motherboard ZOTAC D2700-ITX WiFi Supreme designed as a Mini-ITX to enable creating an HTPC system based on Intel Cedar Trail. The new motherboard is to be equipped with an Intel Atom D2700 processor and NVIDIA GeForce GT 520 graphics. Unfortunately, the producers haven't revealed the release date and price yet.
Motherboard by ZOTAC
In the due course of the CES, another prominent accessory producer, Corsair, presented a new series of computer cases, number 550D. These cases have been engineered to significantly reduce noise and to cool down the whole system, so they come with two front-mounted 120mm intake fans and one 120mm exhaust fan, and all panels are fully lined with some sound-damping material. That is a real dream for most of us, I guess, especially in regard to noise isolation.
Corsair's PC cases
Another interesting discovery of CES 2012 was a newly designed phone by SpareOne. This small white box is not loaded with a pile of mint functions, and it can only be operated as a cellphone in GSM networks. The remarkable point about the device is that it works over 10 hours when in operation; it will preserve the energy for more than 15 years when turned off. Note: it works with only one Energizer Ultimate Lithium AA-battery. The producer advertises the phone primarily as an emergency information transmitter. Well, this approach may really lead to success.
SpareOne's eternal phone
The next accessory will be deemed useful for those who travel a lot on business. The extremely diversified giant 3M presented new small-sized multimedia projectors, MP220 and MP410. MP220 is primarily described as a projector able to work unplugged for almost two hours, while MP410 can produce a high-definition image on an up-to-80-inches screen. Both models feature one gigabyte of internal memory and a microSD slot to show information without a computer. This is the MP220 version:
Portable projector by 3M
One of the most strange, and maybe even ridiculous, but still interesting and, after a certain consideration, useful inventions was the one by Liquipel. The company's specialists showed that they are able to make any cellphone, or an iPhone that doesn't have certificate 67 (i.e., is not protected from harmful external factors), absolutely waterproof. The effect is achieved by applying a special coat to the inside and the outside parts of the device. Neither Apple's, nor any other company's representatives haven't expressed their opinion yet on whether they're going to make use of the technology (will they?), but people already have the opportunity to send their gadgets to Liquipel and get them back protected from water in only two days.
Unfortunately, CES 2012 is over now; the next similar show is still far away... But do not worry, we will do our best to entertain you with the most interesting issues from the IT world even during this long boring break :)