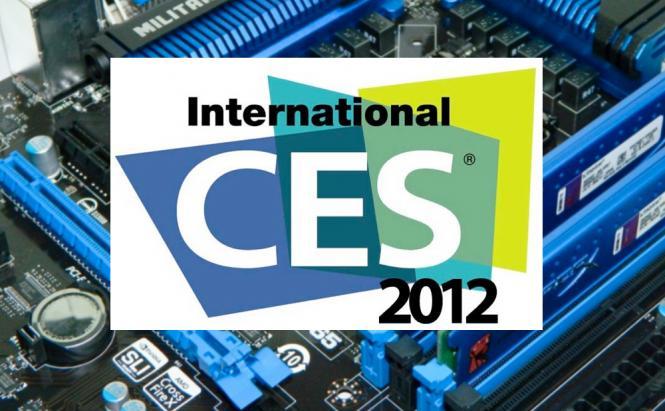 CES 2012: What's New
We are finding ourselves right in the middle of a great event of the IT world. January 10 marked the beginning of the annual show taking place in Las Vegas, The International Consumer Electronics Show. This event first took place in 2004, and since then it has become one of the major sites for the leading companies to present the latest developments in consumer electronics.
CES 2012 has attracted quite a number of companies that are demonstrating many interesting and really innovative devices (for reference, scroll down :) ); but that is not the only interesting thing about this year's trade show. It is also marked by the fact that it's allegedly the last CES for such a giant as Microsoft. In December, they announced they are not going to take part in the show after 2012. That is a good reason to start this coverage with them, isn't it?
First of all, during the press conference, the representative of the corporation airily mentioned that the long-suffering stable release of Windows 8 should take place in October 2012. This event will bring to life a great number of projects based on the (again, allegedly) revolutionary operating system by Steve Ballmer's co-workers. At CES one of the few products with Windows 8 inside was a thin tablet PC prototype by NVIDIA based on Tegra 3 processor and featuring an ARM version of the OS. Unfortunately, we are unlikely to see the device on offer, as NVIDIA produces only constituent parts for tablets and computers :) Let's see what happens next!
NVIDIA tablet with Windows 8
Speaking about NVIDIA, we must admit, however, that it boasts not only Tegra, the processors designed for mobile devices, but also some powerful machines with the latest NVIDIA GeForce inside. One of them is Falcon Northwest, a humming computer with GeForce GTX 580, ASUS 3D screen and (again NVIDIA) 3D Vision 2 glasses. This complicated srtucture allowed visitors to enjoy stereoscopic Battlefield 3.
Speaking about laptops, we must mention an interesting solution suggested by Sony. Their concept is based on a separate screen and keyboard blocks that interact via a wireless channel. In general, the prototype looks really beautiful thanks to the smooth lines and the backlit keyboard. You can check it out yourselves:
Sony's laptop prototype
As a competition to Apple, Chinese Lenovo has presented a 27-inch all-in-one that can lie almost flat. The gadget's name is IdeaCentre A720, and it's called the world's thinnest device of that kind. It will be offered with various Intel Core i processors and NVIDIA graphic cards, and we truly hope it will be released in the first half of this year.
Lenovo's all-in-one
HP is also delivering good news. The company has announced HP Envy 14 Spectre, a 14-inch laptop with Intel Core i5, up to 8 gigabytes of RAM, USB 3.0, HDMI and Mini DisplayPort. The developers say it will work up to 9 hours without recharge. However, the remarkable feature about this device is that it is made of glass. That looks really nice, but still the glass made the new laptop much heavier than it could be (about 1.7 kilos), and moreover, its surface must become very dirty after a couple of days in use. Look, even in this video we can notice how easily one can smear the device:
Another gadget presented at the CES that we found really useful and unusual, was Thermaltake Max 5 Duo SATA HDD Rack with USB 3.0 by Thermaltake Technology. This is a case for two SATA I/II/III (2,5" and 3,5") disks which is to be installed into the 3.5" disk PC slot, adding two extra USB 3.0 ports to your computer. Consider purchasing this gadget, maybe it's time to change your 3.5" disks to something more useful?
Thermaltake disk case
For today, that's the most catchy, in our opinion, news from Las Vegas. Tomorrow comes, and we will discover something new again. See you tomorrow at Software Informer and our CES 2012 coverage!