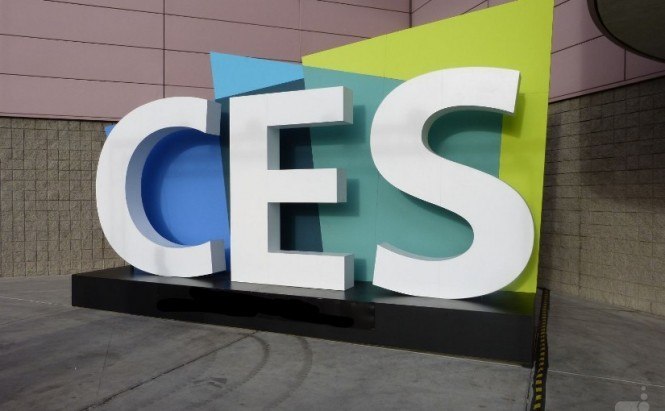 Best Tech From CES 2014
You may have heard of CES. It stands for Consumer Electronics Show and is an international tech expo that welcomes all the industrial titans as they unveil their future plans, announce upcoming products, and demo their shiny new technologies. It's a yearly event traditionally held in January in Las Vegas. This year wasn't an exception. In the span of four days, January 7-10, the leading tech companies presented their new and upcoming products at CES 2014. And here is the list of the most interesting products we saw on the expo.
Control your house
LG HomeChat
Both Samsung and LG, the restless South Korean rivals, introduced a vast range of next-generation products like Ultra HD TV, cool smartphones, new wireless audio gadgets, etc. But the most futuristic were those devices and services that allowed people to communicate with their house appliances. SmartHome by Samsung and HomeChat by LG come with mobile applications that sync your mobile phone with your washing machine, cooker, fridge, and so on via a centralized device that you install in your home, which manages all the sensors and appliances. So it won't be a problem if you forget to switch off the lights when you go out: either the smart home will do it for you, or you can do it remotely from your phone. Also it might be handy to get a message from your fridge that your ketchup is 2 days past its best before date.
Switch Your OS
ASUS Transformer Book Duet TD300
Asus, a well-known Taiwanese company, presented a series of low-cost Zenfones as well as a dual-OS laptop. There's no denying that Asus Transformer Book Duet TD300, which lets you switch between Android 4.3 Jellybean and Windows 8.1 almost without delay, will find its place among people on the go. You just choose the OS from the onscreen boot menu and within 4 secs you're at the home screen and can start working. The laptop is no slouch either: it comes with an Intel Core i7 processor, 4GB of RAM, and has a 13.3" touchscreen with the native resolution of 1920x1080.
Build Your Phone
ZTE Eco-Mobius
The Chinese company ZTE gave us a glimpse of their modular smartphone. ZTE Eco-Mobius represents a design concept of the future smartphone, with an easily removable camera, CPU, RAM, GPU, etc. And you can upgrade any of its components independently. It means that you will be able to replace your hardware without buying a whole new phone; e.g. you will just upgrade your GPU to meet the requirements of a new game. Furthermore, this ZTE phone is considered eco-friendly as it is going to drastically reduce the amount of dumped outdated devices.
Bring Your PC With You
Intel Edison
The Intel corporation surprised us with the smallest wearable processor ever. Intel Edison is a model of a tiny computer with the size and shape of an SD card. It's stated to be a full-fledged Pentium-class PC, which will run Linux and have Wi-Fi and Bluetooth connectivity. In the near future, the developers claim to put into a variety of shapes (which probably means more wearable tech) and run other operating systems.
So you see Consumer Electronics Show is a more of a trend event, rather than an expo of actual products; it's where tech companies define their forward strategies and get new customers by introducing smart technologies designed to simplify our life in the nearest future. I hope we'll live to see that.