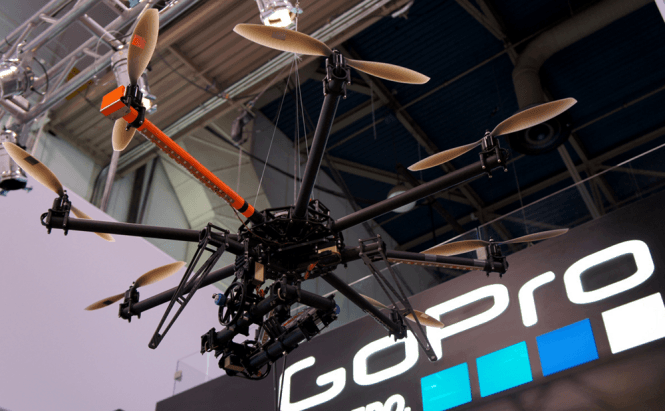 GoPro To Launch Consumer-Grade Drones By Next Year
It seems that the popular GoPro company noticed that recently, a lot of the footage captured with their cameras was taken with the help of drones and realized that they are missing out on the action. According to yet unconfirmed reports, the popular camera manufacturer is set to launch its first drone in the last part of 2015.
The GoPro high-definition cameras are extremely popular among people who have a passion for extreme sports. Media sharing sites are filled with breathtaking footage taken from the tip of a snowboard or a helmet. However, the latest trend for thrill seekers are videos made with cameras attached to drones, so the company decided to manufacture their own consumer grade drones and pair them up with cameras.
According to the previously mentioned report, the product will hit the market close to the end of 2015 and its price will be somewhere between $500 and $1000. I know that the information is not exactly precise, but, at the moment, it's all just a rumor as the GoPro declined to comment on the situation.
If it turns to be true, this will be a very important step for the company, as it is the first time that GoPro will sell something else besides cameras. Since it went public at the beginning of this summer, the company's stock value went up for 151%, so extending its field of activity seems only natural. Furthermore, this move would also be great for the drone industry, as it will be an indicator of its tremendous growth during the last couple of years.