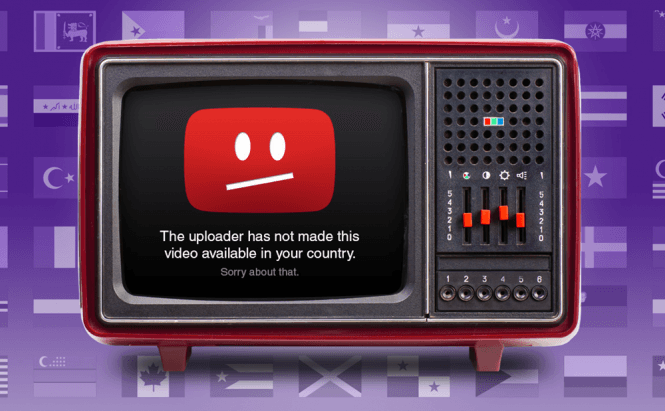 How to Bypass Region-Blocked Content
Most of the media file sharing websites, like YouTube, Dailymotion, etc. allow uploaders to make their content unavailable in specific countries. Furthermore, certain websites, like Netflix or Pandora, are blocked completely in entire regions. While at times this measure may have a universally valid justification, as a viewer, region blocked content is one of the most annoying things that you can come across. The good news is that there are a few solutions that can help you circumvent this problem and I'm going to share some of the most efficient ones with you in this article.
On a PC
If you're using a Windows-powered desktop or laptop there are a few easy methods for you to bypass region restrictions. Of course, the first thing that pops into one's head is to use a VPN but that's not only a bit complicated, but also decreases your navigation speed so you can easily find better solutions:
Hola Better Internet
Hola Better Internet
Hola Better Internet is an awesome extension for Chrome which allows you quickly bypass restrictions. Basically all you need to do is to install it in your browser, then go to the page where your access is restricted. Once there, simply click on the icon of the extension (it looks like a flame), select a different country than the one you are located in and your problem should be gone. It's not just easy to deal with, but it also only takes a couple of seconds. Furthermore, this solution will only change your Internet settings for the specific website you use it on, so you won't need to reverse it every time you want to switch to other activities. What's uncool about Hola Better Internet is that, in its free version, it slightly decreases your browsing speed, and if you want to use your full bandwidth you have to sign up for a 5$ per month premium subscription.
Media Hint
Media Hint
Media Hint is somewhat similar to Hola Better Internet. This extension for Chrome also acts as a proxy on region blocked websites. The tool was designed to help you access websites like Netflix, Hulu, Pandora and Rdio which are generally only available in a few countries. Even though it can get the job done, Media Hint isn't one of my favorite solutions because it will only work on the websites which I've previously mentioned. Moreover, it can considerably decrease your Internet navigation speed on the respective services. Nevertheless, it's quicker and more convenient than using a VPN so you can give it a go.
Unblock-Us
Unblock-Us
Unblock-US is also a cool method to bypass region restrictions. This service is a DNS tunneler that allows you to access a wide variety of video-streaming services which you otherwise couldn't. It is a bit more difficult to setup and it will cost you $4.99 / month ($49.99 / year), but you won't have any speed restrictions. In order to use this service, you will have to change your network adapter settings: go to the Control Panel --> Network and Internet --> Network and Sharing Center, open the connection which you are currently using and click on the Change adapter settings button. Once there, check the Internet Protocol Version 4 box and uncheck the one marked Internet Protocol Version 6. Then double-click on Internet Protocol Version 4 and change your DNS settings to: Preferred DNS Address: 208.122.23.22 and Alternate DNS Address: 208.122.23.23. If you're using a different Windows version or require visual aids, the service's website features full setup guides for all the supported operating systems (click here). Furthermore, this solution also works for other devices, such as PlayStation, Xbox, Wii, Android, iOS, Roku, Apple TV, Smart TVs, etc.
In case you don't want to pay, there's a similar free service named Tunlr, but the downside is that it provides access to fewer websites and Netflix isn't included.
On Android or iOS devices
Hotspot Shield
Unlike with PCs, on iPhones, smartphones or tablets using a VPN is the simplest solution to bypass region restrictions and, in my experience, Hotspot Shield is the best tool to help you with that. This application is easy to install and allows its users to access the Internet through servers belonging to a wide variety of countries. The user interface is quite friendly and all you would need to do is tap on the country button, select the one that you want and the application will automatically do all the necessary changes. (It shouldn't take longer than 20 seconds). As an additional bonus, this application will also make it very hard to track your Internet activity back to your phone, so you will get some much needed extra privacy. To download the application, Android users should click here, while iOS customers should click this link.