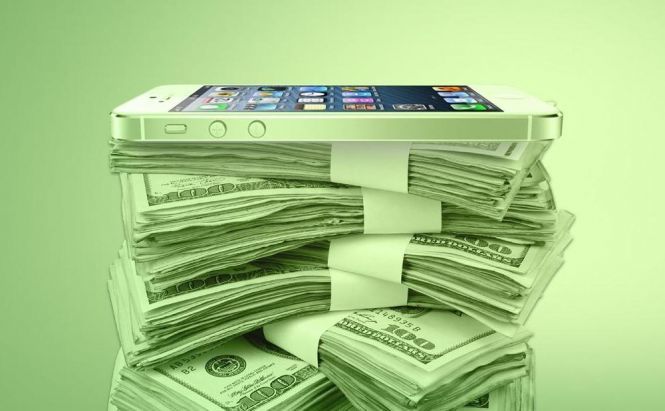 Make Money With Your Smartphone: Best Apps That Pay You
How much do you pay for apps on your smartphone just not to be bored while standing in line at Starbucks? Never counted? But what if that expensive Apple or Android device in your pocket could pay for itself? No, I'm not kidding. Both App and Google Play Stores offer lots of apps claiming to pay you some cash for using them: you're to install the apps and perform market research or otherwise point and click with your smartphone. Actually, most of these 'get rich quick' solutions (especially on Android Market) are nothing but flat-out hoaxes, still we've rounded up a list of awesome and really trustful apps that will let you earn some money without undue effort.
Shopkick
Available for both Android and iOS, Shopkick will reward you just for going shopping. It doesn't matter whether you buy somethingor not, as all you need is to step into a store and scan an item or make a purchase. The app partners with retailers including Sony, Target, P&G, and Old Navy that install beacons in their stores to connect your smartphone with an item and give you ''kicks'' redeemable for giftcards or store discounts.
Gigwalk
Describing itself as a mobile market place, this app will help you earn a second paycheck for completing simple tasks in your area. Gigwalk has rather high payouts (from $3 to $90 per task), but requires applying and being approved before performing a job like mystery shopping, taking photos, testing mobile apps, etc. If you do the work correctly, you will get paid via PayPal, depending on your experience and reputation.
Ibotta
Ibotta
'Get cash back when you buy your favorite brands at your favorite stores' - that's the benefit Ibotta can offer you. The idea of the app is to make it easy to find rebates for shops in your area without having to collect numerous coupons and carrying them with you all the time. Ibotta works with almost all known brands and retailers, so if you manage to wisely match your grocery list with the offers in the app, a little income off your purchases is guaranteed. Take a picture of your receipt and the app will send some extra cash to your PayPal account.
Iconzoomer
The laziest way to make money! You're just to install the app and complete occasional little assignments that usually sound like 'Take a pic of your lunch' or 'Take a pic of your shoes'. Then you upload the picture to Iconzoomer and earn credit for every photo. As soon as you have 200 credits, you can redeem them to money. Iconzoomer makes payouts once a month (in PayPal and Amazon 200 credits is $10).
App Trailers
Another app that would pay you almost for nothing. Watch video trailers about apps and get points. It's difficult to say that the rates are high (half a cent per video), but if you try out a demo version of an app, you can earn from 9 cents to a dollar. Not bad.
iPoll
iPoll
If you're one of those people who can't help sharing their opinions, this is surely an app for you. iPoll specializes in market research, so it pays you $1 for completing a survey ('mission'). Most missions will take around 3 minutes, while there's also a $5 bonus for signing up.
Pact (former GymPact)
This app works under the slogan 'Earn Cash for Living Healthy'. You make a pact to work out or eat vegetables for a certain number of days and get paid if you hit your goal, otherwise you pay a penalty. Rewards range from 30 cents to $5 per week (the payouts come from those users who didn't make their pact).