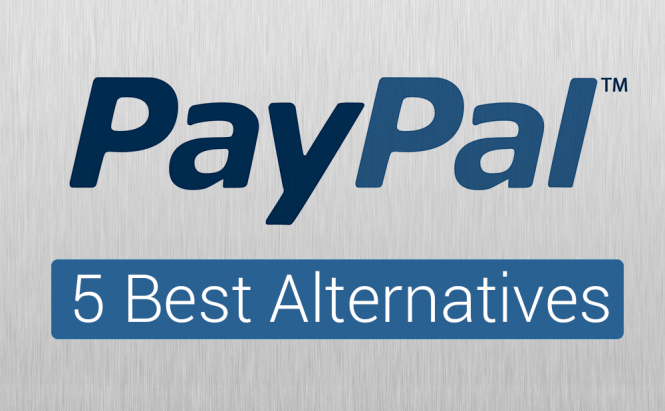 Best Alternatives to PayPal
With the development of payment processing services, which really made a splash in the last decade, on-line shopping and money transfers over the Internet have become everyday practice for us, and they've really made our life easier. PayPal is the service that pioneered this mechanism of cash-free person-to-person payments and it is currently considered to be a definitive way to make payments on-line. But, as you know, being the first in something doesn't necessarily mean being the best. So, what should you do if you don't like PayPal (or if it's not available in your country)? Are there any proper alternatives? Read on and you will find the answer.
PayPal and its weak points
Well, being a pioneer in the on-line money transfer business naturally makes PayPal the market leader, with reported 110 million users all over the world. The service offers an easy way to make purchases acting as a middle man in person-to-person transactions, thus saving you the trouble of keeping your credit card or bank account information safe. However, with its ambition to grow into an all-encompassing international service, PayPal has begun to lose ground in terms of service quality.
The main reason that often brings PayPal to the center of public attention as a subject of controversy is its trigger-happy approach to freezing user accounts in the name of security and the fact that it doesn't allow users to withdraw more than $1,000 per month. Besides, in cases of disputes between buyers and sellers, the service usually takes action against the seller in favor of the buyer without any proper investigation.
Now add poor overall customer service to all this and you'll understand why PayPal may be quite far from the be-all and end-all of on-line payment services. If you have never run into any issues with PayPal and still want to keep using the service, go for it, it's by no means bad per se. If you're starting to worry, though, check out the alternatives I've listed below and consider switching.
PayPal alternatives
Google Wallet. This mobile payment system is maintained by Google and still enjoys a relatively large rate of adoption both among on-line shops and retail POS. After you submit your credit card information to Google Wallet, you can use it for both on-line shopping and in-store purchases; the latter is done by tapping your device (with the Wallet App installed on it) on the NFC reader. The service doesn't charge any fees for transactions.
Payza. Formerly known AlertPay, Payza allows you to perform money transfers in over 190 countries using 21 currencies. The feature set is quite similar to PayPal's: you can transfer money, purchase items, process payments, send invoices, and add funds to your Payza account via a bank transfer or credit card. Like PayPal, Payza also charges a fee for each transaction, but it is relatively small compared to that of PayPal.
Amazon WebPay. The main advantage that Amazon WebPay has over PayPal is that it is absolutely free. You can make on-line payments and money transfers using just your e-mail address (like with PayPal) and fund your account both via a credit card or bank account.
Amazon WebPay
Payoneer. This service gives you a rather interesting way to do on-line shopping: after you create an account, which is free, Payoneer gives you access to a virtual prepaid MasterCard and charges an annual fee to maintain it - much like a regular bank. When the card is activated, you can put money onto it via a local bank or from a physical credit card.
Dwolla. This payment system is meant to be an extension of your regular bank account; and like with other services you are supposed to bind a physical credit card to your account in order to use it. Unlike PayPal, Dwolla requires both participants of a transaction to have a Dwolla account, which is quite inconvenient; but on the plus side it charges a fixed fee ($0.25 per transaction), and if the transaction is less than $10, then there is no fee required at all.