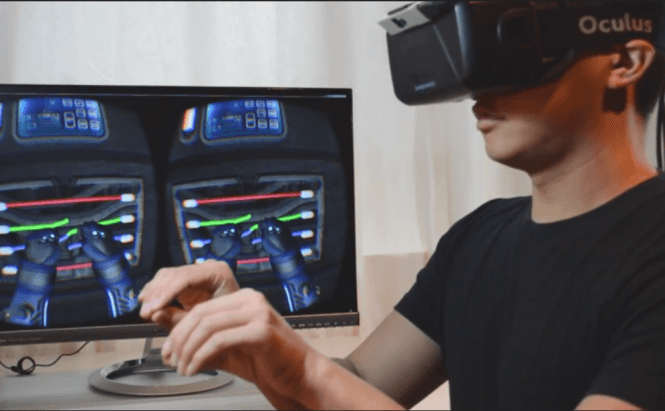 Oculus Expands To Hand-Tracking With The Acquisition Of Nimble VR
The world of virtual reality is getting bigger and bigger with each passing day. Oculus Rift (which now belongs to Facebook), recently purchased two other companies to help expand its functionality. As of today, Nimble VR and 13th Lab are a part of the Oculus company.
Let's start from the beginning: Oculus Rift is a virtual reality headset designed to take players into an immersive world which feels as close to reality as possible. Even though no consumer versions of the product are launched on the market yet, Oculus is still considered to be the biggest player in its field. According to yet unconfirmed rumors, the first consumer-grade version of Oculus Rift will become available in November 2015.
Created by a startup company, Nimble VR is a product that was in the middle of a very successful KickStarter campaign up to the point of its acquisition. Designed as an enhancement for the Oculus Rift, Nimble VR is a small camera that is strapped to the headset. The prototype is capable of reading the motions of your hands (using skeletal detection techniques) and synchronizing the movement of your hands in reality with your in-game hands. Even though the fundraising campaign was canceled, you can still get more details about the products on their Kickstarter page.
13th Lab is a Swedish company that focuses on the creation of 3D maps and augmented reality. Their biggest accomplishment is probably the game called Ball Invasion which uses SLAM (Simultaneous Localization And Mapping) technology to recreate the room that you are playing in, in a 1:1 3D environment. To put it in simple terms, the game detects all the objects in your room than utilizes them as gameplay elements (enemies duck behind your desk, bullets bounce of the walls, etc.).
To be totally honest, I'm pretty excited about these new additions to the Oculus team, and I can't wait to try out their final product once it's ready to be released.