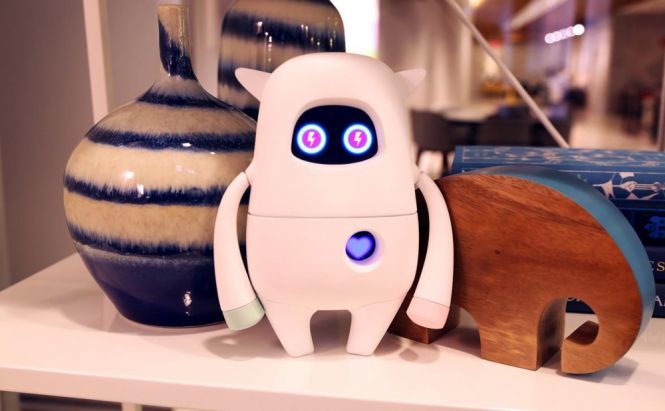 Meet Musio, an AI Robot Friend You Can Converse With
Musio is an artificially intelligent robot that can speak, learn, and even grow with you. Originally designed as an English teaching tool for Asian children, Musio was decided to be made into something more widely functional. Now, Musio is a house robot that can be conversed with and also used for controlling smart home devices. "It is going to be a character, going to be your friend, someone you can kind of talk to and have fun with," AKA linguist Jacob Bradsher describes Musio. "Lots of people are scared of AI, but we want to show how it can be used for doing good things."
At the moment, Musio is available only as an Android-based prototype. According to Techcrunch, the conversations of robot currently follow an established script, and Musio doesn't even allow you to interrupt it. But AKA team says that the robot will be fully interactive by the time of launch next year.
AKA plans to roll out Musio in three variants, starting with the basic version, able to remember only five previous conversations and without the ability to connect to the Internet, for $159. The next, Smart variant, will react faster, have 'natural' conversations using Muse technology, and communicate with surrounding devices; it will come $299. And the high-end Genious model will have pretty much the same functions as the Smart one, only with more advanced hardware, and will be available at $599. Currently, AKA is raising money for Musie at Indiegogo, with the goal of reaching $50,000.