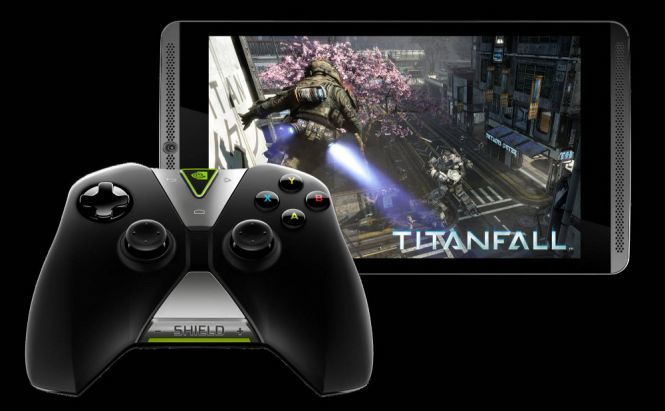 Nvidia's Shield Tablet Sales Will Start Next Week
Regardless of the impressive specs and truly amazing capabilities, the first generation Shield Portable has not been a tremendous success, though a spokesperson from Nvidia said that its sales has «exceeded [their] internal expectations». On June 29, the successor to Shield Portable, Shield Tablet, will hit the US and Canada markets. By August 14 the Android gaming tablet will also start selling in Europe.
So what can we expect from «the ultimate tablet for gamers»?
The device boasts an eight-inch screen, 5MP cameras on the rear and the front, a home-cooked Nvidia's Tegra K1 2.2GHz processor (that had reportedly outdone iPad Air and Samsung Tab Pro in a number of speed tests) and will come in two variants. A 16GB model with Wi-Fi connectivity will set you back at $299, and if you want more storage then you'll have to add a hundred bucks to the price and get a 32GB model that is able to connect to LTE on AT&T or T-Mobile. Add extra $59 and you'll get a gamepad that can be connected to the tablet for a more console-like gaming experience.
And now to the main course - games. Just like the Shield Portable, the tablet can run Half Life 2 and Portal together with all the common Android apps, but personally, I wouldn't use it to post photos of my lunch to Instagram. You can also stream games to both Shields from a PC or Nvidia's cloud gaming service — Grid. And, to add some more flourish, Nvidia Shields can be connected to a larger screen via HDMI.
Judging from what Nvidia is up to, mobile gaming is evolving and really fast, too. But do we really need such games in our pockets? Hit the comments to let us know what you think.
VIA: Re/code