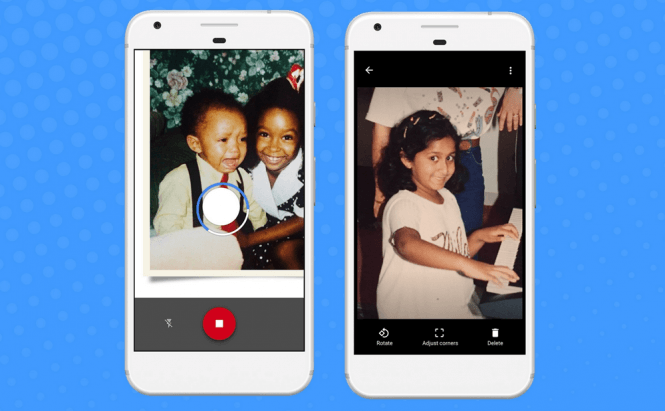 PhotoScan is Google's new app for digitizing old photos
Google has just released a new application called PhotoScan that will help its users effortlessly digitize their old printed photos. The app is completely free and works on Android-powered devices as well as on iPhones and iPads. Additionally, the IT giant has also recently announced that it's updating the Google Photos app, adding some badly needed image editing tools, twelve new smart filters that you can apply on your images, and improved auto-enhance capabilities.
PhotoScan
In case you're curious to find out how PhotoScan works, it's actually quite simple: all you have to do is to start the application, then line up your camera with the four dots on your screen (one at a time) and each of them will turn blue. After you're done, the tool uses its embedded AI algorithms to automatically fix the colors in your digitized pictures. What's really cool is that the application is designed to only save the photo itself, so even if your camera caught a frame, a desk or a wall, PhotoScan will automatically remove it from the image. Once the picture is fully processed, it gets automatically uploaded to the Google Photos cloud storage space connected to your account.
If photography is one of your hobbies, you might also be interested in reading some of our other stories related to this topic such as: "Make photo collages on Android", "A selfie quest: tips and tricks for better shots" or "Best smartphones for photo-enthusiasts".