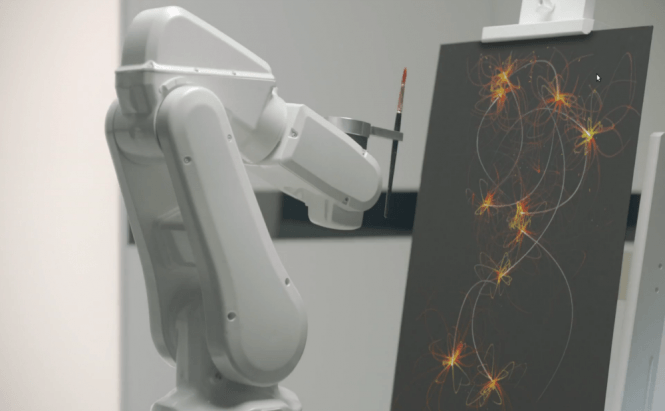 Robots Can Depict Your Night Dreams
Day by day we witness how the modern technology extensively spreads its influence on our life. Since the day when people saw the first machine and got confident in its operation, the practical application of technology has been only heating up. So, what do we see now? Robots and we share one bedroom.
Don't be alarmed, it's not in the way you might think. The Ibis Hotels chain offers its guests to transform their night dreams into works of modern art painted by a robot. The genius machine is supposed to create an image depicting how people toss and turn during their slumber.
This project, led by Ibis, is called Sleep Art. The participants of the experiment will be forty people chosen from the Ibis's Facebook page. The places where it all is going to be carried out are the hotels in Berlin, Paris, and London. To create a real masterpiece from nothing but night sleep, Ibis produced special mattresses equipped with eighty sensors that record data on sound, heat, and movements. Having received the information, the robot turns it into the plots of "sleepy" canvases.
Actually, if you are inclined to suffer from nightmares that make you thrash all over the bed at night, do not expect the robot to draw simple and clear images; on the contrary, the work will have abstract and complex features.
By the way, if you are interested in revealing how your night dreams look on canvases, you have a real chance to be one of those forty lucky guys who will get these unique images created from their own night sleep. Just head over to Ibis's Facebook page and sign up for the experiment.