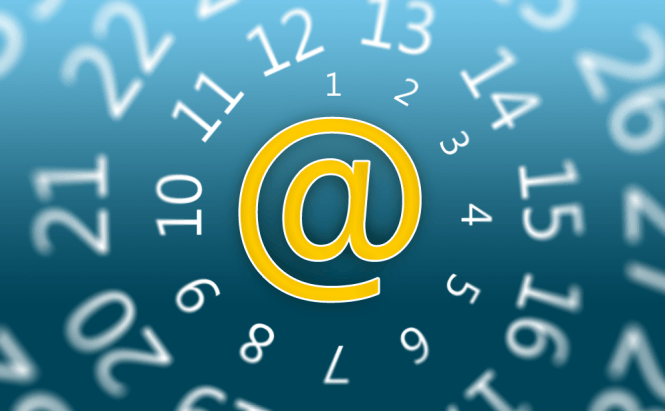 Single-Use Mail at Your Service
Electronic mail is widely used in the modern world not only for exchanging written messages with other people, but also as a form of confirmation of your human nature on forums and similar services, where you're forced to register an account and then confirm your identity via email.
The email address you are asked to specify in the most registration forms, will be used to send you your login information, like your account ID and password, and to restore those in case you lose either of them. However, it may also end up in huge loads of spam as those forums are sometimes quite keen to share their user databases with other services (and even if they aren't, they are also quite prone to attacks of hackers). So creating a temporary email may be a way out. Besides, temporary emails cannot be hacked into, which allows for secure transfer of information that you wouldn't want anyone except for the recipient to have access to.
These email inboxes often have a limited life span (from 10 minutes to 24 hours and more) and require different amounts of effort in order to create one.
Mailexpire.com
Mailexpire Title Page
The mailexpire.com resource allows you to create an email alias to be used in online forms. You can call it a manual way to filter your incoming correspondence. Spam filters used by Yahoo, Gmail, and other notable mail providers work in a similar way. Mailexpire allows you to choose for how long your temporary address will exist: from 12 hours to 3 months.
To my mind, this one can be suitable for online game registration as three months is quite enough to feel the game and understand if you will continue playing it. Of course, this approach means that you'll have to create another account if you find out that you actually enjoy the game or any kind of an online service you've signed up for; but my experience shows that most games and online services cannot hold your interest for more than several months.
Mailinator.com
Mailinator Mail Check on Home Page
This service works automatically: it creates an email account immediately after you enter an address into the form. The service provides several domains for you to enjoy: mailinator.com, sogetthis.com, mailin8r.com, mailinator.net, spamherelots.com, thisisnotmyrealmail.com. Once you've created your temporary inbox, you can visit the main page of the service (or you can check your email via RSS or a special browser widget), enter your address, and read your mail.
There are some limitations, though: the mailbox has a limit of 10 emails, and all attachments are deleted, and the overall size of your emails can't exceed the limit of 120 kb. Also, to delete an email, you have to approve the action by entering symbols from a picture. The email address created with this service appears to be fully anonymous, so it may not be accepted by some services.
Guerrillamail.com
Guerrillamail Starting Page With Mail Check Interface
This service works a bit differently from the first two: the address you create (which can be as random as you want) lives forever, but your emails will survive for one hour only, no matter whether you've read them or not. It also allows you to create aliases to mail boxes and choose alternative domains. You can compose emails, send bitcoins, and manage passwords through this service too. But the latter two actions are done on your own risk.
These three worked nicely for me, so I've chosen them to introduce you to the world of temporary disposable emails, especially since they illustrate the divergence of these services quite well. An email address for an hour or two is a good way to avoid collecting spam in your personal inbox.