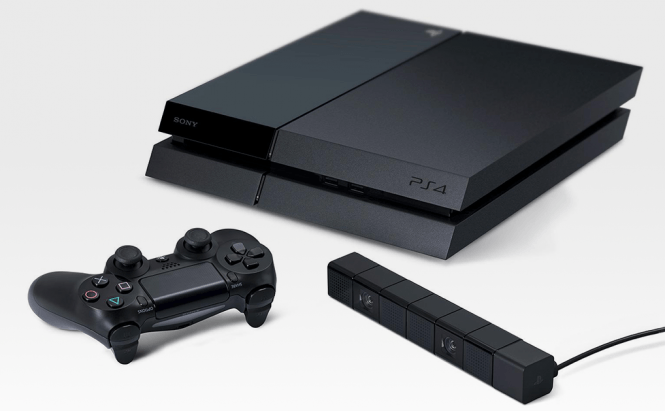 Welcome the New Playstation 4
The long-awaited release of the PlayStation 4 has happened; and once it's hit the market the number of sales has expectedly shown that Sony's line of home consoles is still in big demand, with over a million consoles sold after only 24 hours in stock. The buzz around the device and its main competitor (which is yet to crop up), Xbox One, is not settling down, and has even lead to an episode of South Park built almost entirely around it. With Black Friday sales coming up next week, the excitement about the PS4 is growing tremendously, and I cannot imagine what it will be like when the sales hit.
But let's put all this aside and focus on the PS4 console's features, perks, and cons.
Hardware
The design is modern enough and looks cool, and although there is a tendency among gamers to scratch their consoles, the shiny surface should hide those.
Anyway, here are the tech specs:
Ports: two USB 3.0 ports, Ethernet, optical audio, HDMI out; a proprietary port for the PlayStation camera. Wi-Fi ( 802.11 b/g/n); Bluetooth 2.1.
Processor: a single-chip processor which unifies an eight core x86-64 AMD «Jaguar» CPU and a 1.84 teraflop GPU.
RAM: 8 GB of GDDR5 RAM
Free space: a 500 GB mechanical hard drive
Weight: 6.1 lbs
Controller: 1000amAh DualShock 4 (210g, six-axis motion sensing, 2 Point Touch Pad)
It is worth noting that the amount of RAM is around 30 times that of the PS3, which gives developers more freedom, meaning that we should see some quality next-gen games in the future.
Software and Handy Features
A day-one free update patch will come in at around 300 MB, and it is neccessary for enabling a couple of functions that include Remote Play on PS Vita and the Share button.
PlayStation Store
From now on gamers will only have the option to purchase games digitally through the PlayStation Store. That means a couple of things: a physical copy is now out of the question and you can't lend games to a buddy or resell used discs; still, at the same time all problems related to physical copies being scratched or damaged are also done away with. Another perk is that you won't have to insert discs, and all your downloads are digitally secured from whatever reason of losing data.
I was very impressed that Sony also made it possible to prioritize game downloads letting you choose, for example, the game mode you'd like to dive into first. That way, you will be able to start digging into the game experience before the full download is completed. Isn't that nice? Especially considering that some games take up to 50 GB of disk space. And yes, with only 500 GB of built-in space on the get-go it might limit your options after a while. Although, to be fair, in the FAQ on Sony's website they claimed that users can replace their hard drives without compromising warranty.
Also, for a couple of dollars you will be able to upgrade previously purchased games for the PS3 to the next-gen version.
PS Vita Remote Play
Remote Play for the PS Vita lets you stream gameplay to a Vita, which is quite handy, and this feature was actually met with a lot of enthusiasm by the PS community. It may not boost up the PS Vita sales, if that's what the company was hoping for, but it's a welcome move.
Sony's has issued a couple of recommendations in order for the feature to work properly: the same Wi-Fi network should be used on both devices, and they should also be configured to «recognize» each other. And, unsurprisingly, a WiFi connection is required to be robust and stable.
Sharing Gameplay Videos
Oh, yes, that is exactly what you think it is. In the games whose developers haven't disabled that option you can save as much as 15 last minutes of action and export the video across the Web, all in one click of the new «Share» button on the DualShock 4 controller. No more proofless bragging about your mind-boggling achievements in a game. Oh, no. You'll now have to prove your worth with a video. «Oh, you made 20 headshots in a row, did you? Send me a link, I'll check it out». All videos and screenshots can be shared on popular social networks, such as Facebook, Twitter, Twitch, and Ustream. Video editing options are limited to simple trimming, but that covers most gamers' needs, I think.
I really hope to see a good sale on the console on the Black Friday. However, I also am looking forward to the Xbox One release as I am still on the fence about which one is better overall, or for me personally. And in a couple of weeks, when the PS4 is tested by over a million of happy (or not so much) consumers, it will be safe to say whether or not this next-gen home console is worth its asking price of $400.