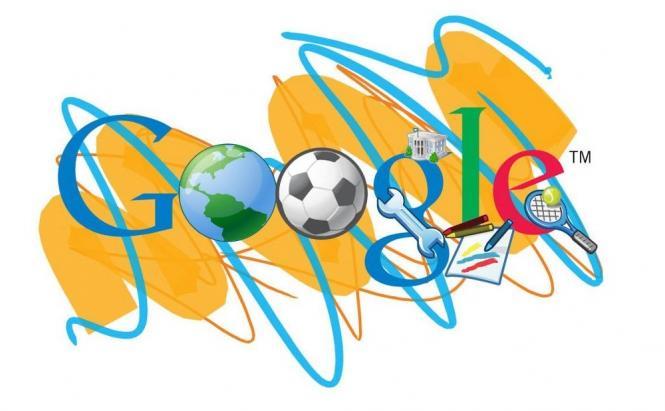 Talking about Doodles of Google
Dear ladies and gentlemen,
today I'm going to present you some tricks employed by world web search engines to entertain users while looking for information on the web. I can't but mention that the number of relatively popular search engines has reached its all-time top: there are about 50 of them at least. It means they all face the urgent need to stand out of the crowd, so literally every one tries to show off and work out unique techniques to lure clients. Something like Google's doodles, if you wish.
Surely, it's Google that never gets tired to amuse us. If you use this search engine, you have certainly noticed various doodles in the main window, dedicated either to world-famous events or to some unknown local festivals.
Google Doodles
Google's idea has been adopted by many, and the use of such tactics is becoming an increasingly widespread practice, since every website makes considerable effort to be flexible and up-to-date.
Let's now take a look into the past and make some historic inquiries. The first Google Doodle was devoted to the Burning Man Festival of 1998. Originally doodles were designed to make special mention of eminent artists and scientists like Andy Warhol and Albert Einstein. Time flies, and now we can see a great variety of pictures drawn for different occasions.
Google Doodles on Different Occasions
Google is a great inventor. Sometimes the company organizes competitions among those who want to outdo each other and Google itself by creating the best logo. The rewards please even the most sophisticated competitors: for instance, $15,000, laptops, trips to New York, hi-tech devices, or at least a T-shirt with the winning logo. It sounds attractive, doesn't it?
The Competition for best Doodles
The attitude towards doodles tends to differ markedly nowadays: many regard logos as fun. No wonder, this type of users enjoys finding new doodles on the website and go over them again and again in black mood. Someone is absolutely indifferent. This user is likely to be slightly determined and firm of purpose, they never waste their precious time and care about nothing but information. No joy, no useless movements. And, at last, there are Internet users who look serious and strict towards doodles. People of that kind expressed their strong indignation at Google because of one trivial incident. Google once celebrated the 50th anniversary of launching the first Earth satellite, and changed the letter 'G' into the image of the device. To be honest, it looked absolutely adequate; but for some reason it provoked an enormous wave of petty arguments. A group of people considered this fact to be highly offensive for the global community. This fact resulted in heated debates... So, just much ado about nothing.
Apple of Discord
Another question to be discussed in connection with doodles is how to select events worth being depicted on the most people's browser homepage. Nowadays, since they became popular, this task seems to have become quite a problem. Let's take an instance of Hindus. I know some people who celebrate Diwali, a Hindu festival of lights. I must mention that they feel even offended, since there's no special doodle for this sacred Indian event. So web search engines should take some steps to keep track of the situation and be especially careful not to wound one's feelings! Google has responded swiftly enough, and now you can enjoy the Diwali Doodle.
It should be mentioned that many search engine websites try hard to keep up with Google. However, the reality turns competing with the search giant into an almost impracticable challenge... But still, they try
Do you recall logos of Google, Yahoo, Bing, Ask.com, Baidu decorated with different New Year tricks last year?
Yahoo New Year Logo
Sogou New Year Logo
In conclusion, I must draw your attention to the latest trick by Google, designed to lift our New Year mood. If interested, visit Google via Chrome or Firefox, type in 'let it snow', and be ready to get snowed and frozen! :)
'Let it snow'