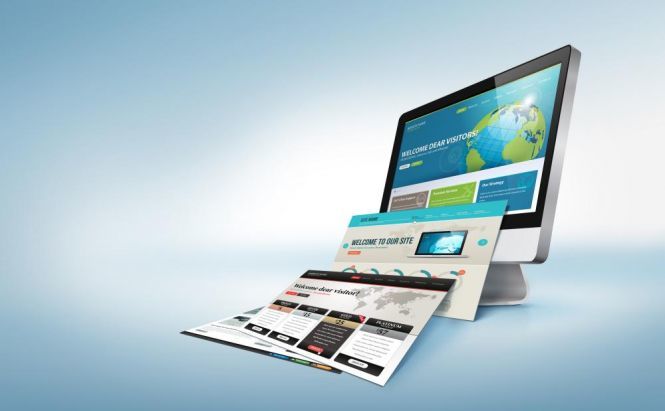 Websites That Are Educational and Entertaining at the Same Time
'Knowledge is power,' Sir Francis Bacon said. It's hard to deny this but it's even harder to put your hand to the plough. Parents, kindergarteners, teachers, professors – everyone longs to knock some sense into us. When we grow up, we shouldn't stop perfecting ourselves, be there an everyday problem like screwing in a light bulb or a complicated foreign sentence translation. You never know when, where and what knowledge may stand in good stead.
So why must we let it become a routine? Learning can become fun! If you don't have enough motivation to get started, let a new, freshly read idea be discussed with your friend at the lunch table. The Web is a perfect influential source to find anything you'd like to. As there is a possibility of you getting lost in the ocean of information, I've spent some time to find the 10 below listed interesting and worthy of notice web sites to keep you informed and amused at the same time.
Poets.org
While browsing, my attention was immediately caught by one of the billion web sites that offer something 'of the day'. Poets.org is an excellent web site that invites you to judge original, previously unpublished poems of gifted unacknowledged authors during the working days and enjoy classic poems on the weekends.
I found a perfect source I give my attention to a couple of minutes per day during a coffee break. It even has material for teachers, so I think someone may overstay there. I had to constantly puzzle over what to read before, and now I just open a browser tab and voilà.
Google Doodles
Google Doodles
If you need to know something new or just find a reason for joy and pleasure at least once a day, open that beloved Google side-project - Google Doodles. You will see some helpful information like today's date and that very piece of gladness (for all or just for Google and Indians, like today, for example). For me personally, this nice web site page makes my day.
Dictionary.reference.com
Foreign language-addicted lovers can't miss any updates regarding their vocabulary enrichment. The 'Word of the day' option of the dictionary might make a person concerned think over adding the page to the tab and checking it once a day in the morning. For those who care (linguists or humanitarians, I suppose) there are spacial podcasts like 'Word origin' or 'Citations' to see the word in context or get the meaning better. If it's more convenient for you, subscribe to get the Word of the Day emailed to you daily.
Duolingo
Duolingo
Prolonging the humanitarian wave tendency, I'd like to advice this online resource for everyone who has some time for fun and self-education. I've already made a detailed description for Duolingo (it's available as an app as well), so now I am just making a reference to the page and only repeating my words: it offers a unique chance to improve your skills or start studying languages. If you are studying on a regular basis, the web site can teach you to speak and write Spanish, English, German, French, Portuguese and Italian in about a month only (presuming no shirling, of course). Duolingo proves that no matter how rich you are and no matter how old you are – if you have a dream, take action!
Astronomy Picture of the Day
NASA is long ago ready to share fresh impressive pictures of the outer space with the Internet users. Here is a link for you to follow every day and admire the Milky way (like today) and other miracles beyond the clouds. The explanation below will show you details and give all necessary references.
Wikipedia's "Random Article"
Wikipedia's Random Article
LumosityPerhaps you've already explored good old Wikipedia inside out and hit on all additional features like How To and so on, but I will make an at hand access for you and reveal an unknown information source for others. Sometimes when you'd like to read something, all words fall out the head. In this case my advice is to open a Wikipedia page and find a Random article podcast. A little randomness won't bother anyone.
Lumosity
It's a web site dedicated to improving memory skills with the help of spacial games aimed at brain training. You need to register to get a special program at your e-mail. This program is specifically adjusted to every separate person to test and improve memory, attention, flexibility, speed and problems solving skills.
GeographyIQ
GeographyIQ
HowcastThe web site is meant to help you learn or remember geography classes. There is a world map in front of you on the screen. You just select a country or a mainland to read about its language, history, official currency, climate, population and more. See also the map of the selected object and remember some facts.
Howcast
Howcast is a popular How To web site that offers its content in professionally captured footage. Mini-tutorials ideas are built with the help of the web site developers who listen to users' ideas and thoughts. Then the ideas find their way into the hands of pro cameramen and here they are: unique, interesting and useful videos.
iTunes Podcasts
iTunes Podcasts
In case you are tired of constant letters running, iTunes took care of you and simplified the educational process to the level of listening to the text. Its wide list of educational Podcasts from piano lessons to business school tips is available for iOS only, though for free.
No matter what web site you are going to choose; any of them will make fun and leave something new to discuss. If you have some sources to add, please share them in the Discussion section.