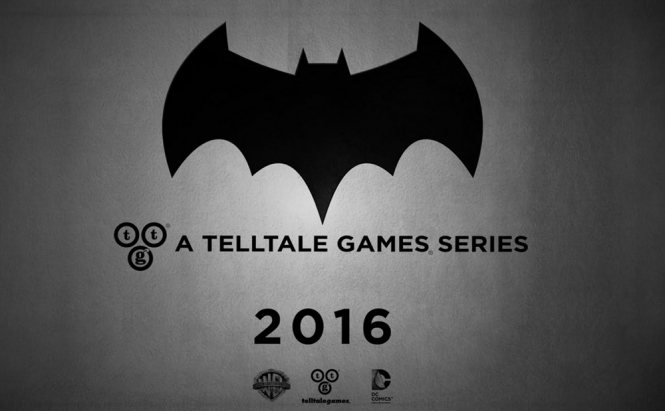 Telltale Studios announced two new games in 2016
If you're the kind of person who always skips the in-game conversations and cut-scenes to get to the shooting part, you probably won't care too much about the fact that Telltale Games has recently announced two new games for 2016. However, if you like playing story-centered games where everything you say and do will have an impact over the plot, then you'll probably be really excited about a Telltale take on a Batman game. I don't have too many details about this upcoming game just yet, (the official name hasn't been unveiled either), but the gaming studio is preparing an episodic Batman adventure, and the first part of it will come in 2016 and will be playable on PC, Mac, 'mobile devices' and 'home consoles'.
"At Telltale, we've been honored to bring our unique approach to interactive storytelling to some of the biggest entertainment franchises in the world, and we're excited to announce that we'll soon be exploring what it means to be Batman in an all-new series starting next year. This iteration of Batman will give fans a first-hand opportunity to dive deeper into the complex life and mind of Bruce Wayne, the duality of his own identity, and the struggle of responsibility in saving a city overcome with corruption and villainy." - stated the Telltale Games CEO, Kevin Bruner.
The Walking Dead Michonne
Another great piece of news is that the fans of The Walking Dead series will get a new game which will focus on Michonne (those who watch the TV series or have read the comics are already familiar with the character). According to the official announcement, the first episode from The Walking Dead Michonne will be released in February 2016. Just so you know, the action in this game will follow the chain of events from issues 126 to 139 of the comics and will not be related to the previous two seasons of The Walking Dead series. And, as a cliffhanger, Telltale's officials also spoke about the season three of the previously mentioned series stating that it will be significantly larger than the previous ones, but they didn't give any more details or an official launch date.
If you're a fan of the genre, here are the top 10 zombie games for Windows.