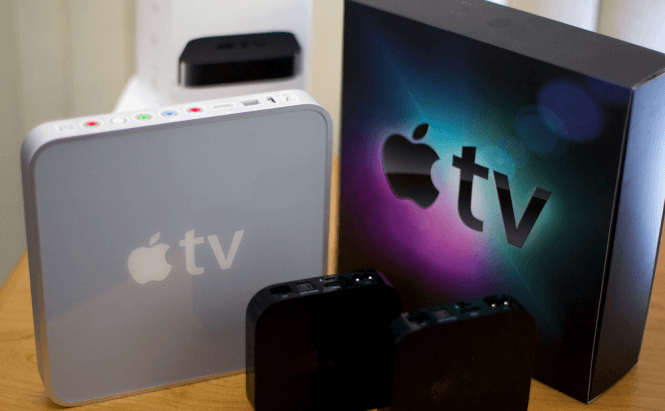 How to take a screenshot and set restrictions on Apple TV
Since the new Apple TV has become available through online purchases, the device's number of users has grown considerably. This is why I've decided to write a short guide and show you guys a couple of useful functions that you will most likely be needing at one point or another. So, if you don't know how to take screenshots from your Apple TV or how to set content restrictions, you've come to the right place.
Taking Screenshots
Capturing images from video stream on your Apple TV is something that you might wish to do from time to time, but unfortunately, you don't have a default feature to help you do that easily. The good news is that there are a couple of workarounds to solve this issue. However, both solutions have some strings attached, and they're not as simple as you might want them to be.
QuickTime Player
QuickTime Player method
The best (and simplest) way of capturing screenshots on your Apple TV is using QuickTime Player on a connected OS X system. You start by using a USB-C cable to connect the TV box to your Mac, but you will also need a CompuLab HDMI Plug or a 4K Display Emulator (depending on which store you visit to search for it) in order to trick the Apple TV into thinking that it's connected to the TV when in fact it won't be. Now, all you have to do is launch the QuickTime Player, go to the File menu, press the New Movie Recording button and select Apple TV as the source (use the down-pointing arrow near the Record button). After that, simply use Apple TV's remote control to get to the image that you want and capture it using your favorite screenshot utility or just the default tool (press the Option + 4 on your keyboard). In case you want to make a video tutorial or some other kind of video material, you can also use the previously mentioned Record button to capture an entire video. (Just remember that you won't be able to record videos from DRM-protected content.)
Xcode
The second method is far less popular and more complicated. For those of you who don't know, Xcode is a programming language (integrated development environment) used to create applications for iOS and OS X. In order to use this solution, you will also need to have an Apple developer account. If you have one, you should then download the 4GB kit and install it on your device (it will end up occupying around 9.5 GB). Now, connect your Mac to the TV set using a USB-C cable and a TV to Apple box. Once you've got everything you need, and all is connected, run Xcode, then go to Window --> Devices, select the Apple TV option and click the Take Screenshot button. Captured images will be automatically saved on your desktop.
Setting up restrictions
Restrictions Menu
If you're not the only person using Apple TV in your house, then you might probably want to set a few restrictions for other users of the device. Especially if we're talking about kids: you don't want to let them access all the stuff that a grown-up can. Fortunately, enabling and customizing restrictions is way easier than taking screenshots, as you can do it directly from the device's settings menu.
The first thing that you need to do is to enable the restrictions. In order to do so, go to Settings --> General and select the Restrictions button. Once there, you will see a lot more options divided into categories. You will be able to enable restrictions from the first category: Parental Controls. There are many other options that will allow you to customize available content, so here's a short rundown:
In the iTunes Store section you can choose to allow or restrict content with in-app purchases or content that has to be purchased or rented.
In the Allowed Content category you can opt between clean and explicit versions for songs and podcasts, select the desired rating system (which country's rating system to use), then choose which ratings are allowed on the screen (PG-13, R, etc.) for movies, TV shows and apps.
The next thing that you can choose is toggling Siri's Explicit Language between Shown and Hidden. No, Siri will not randomly start cursing at you for wrongfully using it, but the assistant does write on the screen everything that it (she) hears in this mode. If you choose the hidden option, swear words will be obfuscated, and Siri will only write the first and the last letter of such a word.
The Game Center category lets you choose if people can play online games or add new friends while using Apple TV.
Lastly, the Allow Changes section helps you decide if other users can modify the current location services and AirPlay configurations.
Now that you know how to take screenshots and enable restrictions on your Apple TV, you might also want to find out how online streaming changes the nature of supply and demand.