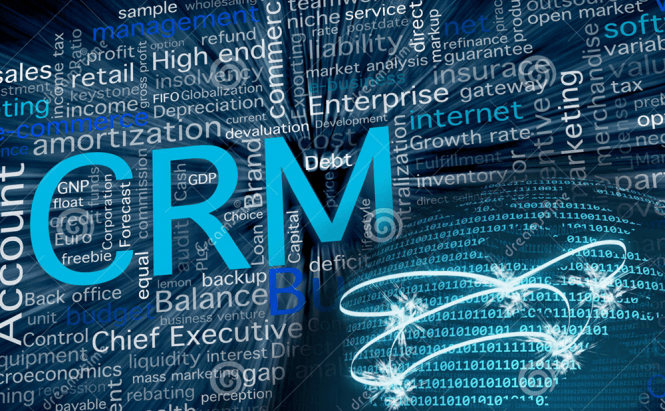 Top 5 CRM applications for your business
If you're just starting your business, finding a reliable customer relationship management solution that won't cost you an arm and a leg can be quite tricky. Unfortunately, not having a decent CRM program will make your business less competitive, so you really need one. This is why I've decided to compile this list to show you the best CRM solutions that are also affordable to startup companies and small businesses with a low number of employees.
Salesforce
Salesforce
Probably one of the most known CRM solutions out there, Salesforce, gained its popularity due to the functionality that it offers. This cloud-based solution offers a special plan for small businesses, allowing you take advantage of its functions at a relatively affordable price. Beside being amazingly easy to use, Salesforce provides a number of handy features such as contact management, forecasting, automated workflows, lead generation, collaboration, etc. Moreover, the service lets you get mobile access to most of its functions, which is a huge gain for those who spend most of their day on the move.
TeamSupport
TeamSupport
TeamSupport is a very handy tool for teams looking to build a better relationship with their clients. This solution is centered on improving your teamwork, eliminating miscommunications and ensuring that the client's issues are addressed as quickly as possible. Beside the standard features that you would expect in such a tool, TeamSupport also offers a few stand-out functions such as embedded emails and chat possibilities or the Knowledge Base feature that can automatically suggest solutions to customers who are dealing with minor issues.
Pipedrive
Pipedrive
When I first started asking around about the best CRM software on the market, many of my contacts pointed me towards Pipedrive and, after I took a look at it, I understood why. As far as I'm concerned, this is the most easy-to-use tool of its kind. Pipedrive is also highly effective for both the employees and the managers, which is a rare quality. As far as advantages are concerned, the service provides a great number of customization options, mobile access to its features, Google Apps integration and an amazingly simple data migration system (both to and from the application).
Zoho
Zoho
In case you're really low on finances, Zoho might be just what you're looking for, as this CRM solution can be used for free by up to 10 employees. While not as visually pleasing as the other services featured on this list, Zoho offers core customer relations management functionality without charging anything, so it's definitely a tool you might want to look into. As far as advantages go, the service provides mobile access to its functions, third-party integration, analytic tools, collaboration features, etc. What I don't like about Zoho is that it offers very few customization options, so you may not always be able to make it perfectly fit your business's unique needs.
Insightly
Insightly
Finally, Insightly is a reliable CRM solution that's also very affordable. Perfect for the custom needs of very small businesses, this service starts by offering basic functionality for a small price and then allows you to expand the list of available features as your company grows. In case you're interested in the functionality that the service offers, Insightly integrates itself with Google Apps, provides contact, business and project management options and mobile access.
If you're interested in more business-related topics, you might also want to check out some of our previous articles such as "Best tools to help you build your own website", "How to promote your startup" or "China and the software industry of the future".