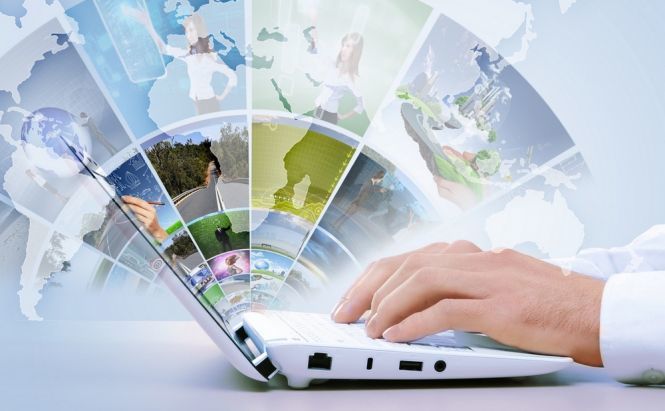 Top 5 online services to convert files for free
I bet everyone occasionally feels the need to convert files from one format to another. And since there is a great number of format combinations, finding a suitable program for your demanding conversion requirements may be a very challenging task. That's why today I've decided to present you with the ways to convert files without downloading a software tool. These ways will help you transform various types of images, video, audio, and documents into many supported formats and preserve a high quality of the input files. Here go the top 5 free web services with friendly UI to provide you with one-stop effective solutions to any files conversion needs.
Zamzar
Zamzar is a super-easy online service to convert your files. Created almost 10 years ago by brothers Mike and Chris Whyley from England, it still pleases its fans with great functionality and user-friendly approach to a file conversion procedure. Zamzar is able to convert videos, images, music files, e-books, documents from and to nearly any format you like. The web application supports more than 1200 (!) formats, including some rare types like compressed files or CAD conversion formats.
Zamzar
The mission to change the format of a chosen file on this site can be completed in four steps: you upload the file from your computer or type in its URL (1), select the format you want it to be converted to (2), enter your email address to receive the result (3), and press the Convert button (4). That's it! The good news is that no spam complaints have been received from the Zamzar users so far.
Zamzar service handles files up to 100MB, enables you to convert files directly from you email account, supplies you with very helpful how-to guides, provides a huge FAQ section with sophisticated answers – absolutely for free. But you can get even more amazing opportunities on zamzar.com (yeah, there are still some) if you sign up and get a paid account.
CloudConvert
CloudConver
CloudConvert is another service that allows you to convert files online. It supports more than 200 formats within 12 different categories (spreadsheet, presentation, vector, audio, and others) and exploits the advantage other websites do not have – the ability to save your files in a cloud. At the moment, Dropbox, Google Drive, Onedrive, and Box are supported. Of course, not everyone would be happy to share his or her cloud storage account with the CloudConvert team, but still it's a great (yet optional) idea. To convert your files on cloudconvert.com, you don't need to enter your email address and waste time switching between tabs: you obtain the result right from the site. The web service is, definitely, free of charge, but if your requirements increase, you can easily apply prepaid packages.
Convert.Files
Although Convert.Files design reminds us a bit of Windows 98, the service keeps the position of a highly stable and reliable tool in the world of online conversion. This web application doesn't ask for any contact details and converts among a number of formats, but the conversion speed on the site is pretty slow, so if you are not patient enough for waiting, be ready to provide your email address to get the download link there.
Online-Convert
In comparison to the previously described services, Online-Convert is a more complex solution. It allows you not only to convert files but also to edit them if it's possible (for example, rotate, resize, change the bitrate, etc.). Except for the great conversion mechanisms, on the Online-Convert site you can also find many useful thematic articles in the Blog section to deal with a conversion process professionally. The converted files from Online-Convert can also be moved to Dropbox or Google Drive.
Smallpdf
Smallpdf
Probably, the most frequently converted format is PDF. Probably, the best online platform to manage it is Smallpdf. Developed by a team of three talented men, the service efficiently converts from and to PDF (plus Office to PDF and PDF to Office) and enables you to split, merge, compress .pdf documents and even... unlock the password-protected .pdf files! Incredibly functional, fast, friendly, and beautiful service for you to try out.