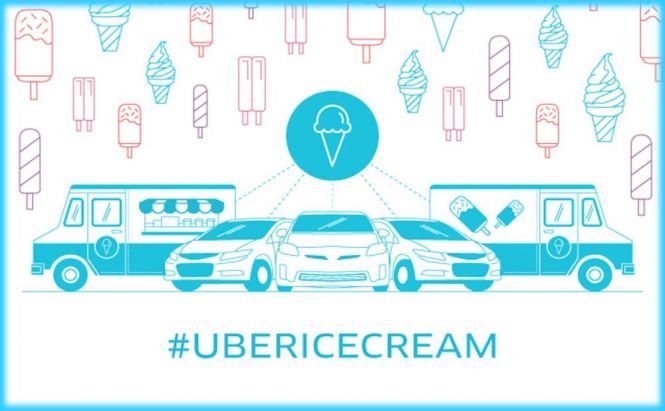 Try Ice Cream Delivered by Uber Drones in Singapore
From the 18th July, Uber, the famous ride-sharing network company, has started a promotion action all over the world. This time, you can call Uber in your location and order ice cream of any flavour. The offer is available in 252 cities in 57 countries. Within an hour, a delivery boy with a knapsack will bring you a finger-licking treat by car. By the way, it's claimed that the whole service will be completely free of charge, however, you should check for exact conditions in your city. In some regions, you are supposed to pay a fee.
Uber in Singapore has taken a step further and created drones that deliver ice cream to their clients by air. Karun Arya, Uber'scommunication manager for South Asia, stated: "The drones are restricted to a certain area near the marina. This is because there are strict licenses and permits required for operating drones in and around Singapore".
That's a deal, Uber!