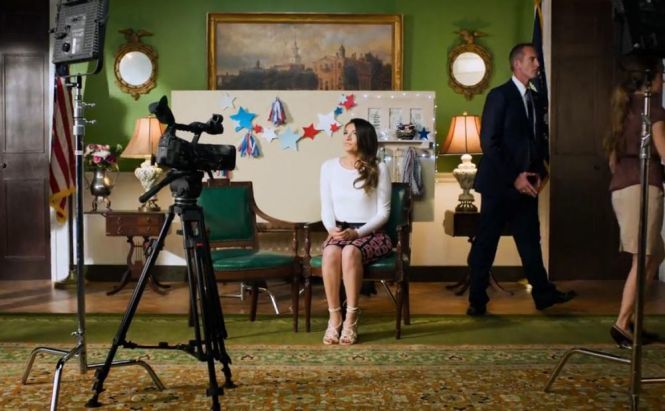 YouTube Stars Will Interview Obama
Just a few days after the annual State of the Union address to Congress on Tuesday, President Barack Obama is going to be interviewed by the three biggest stars on YouTube - Bethany Mota, GloZell Green, and Hank Green. Collectively having over 13 million subscribers, the video bloggers will sit down with the President in the White House to pose him questions suggested by their own audience.
Actually, each of the Internet celebrities has a different claim to fame. While Bethany Mota, the prettiest of the three, primarily devotes her videos to fashion and makeup, Glozell Green hosts a comedy channel with song parodies and various food challenges. The third interviewer, Hank Green (no relation with Glozell), is one half of the eclectic duo VlogBrothers, known as a renowned nerd for breaking down complicated and important topics.
The idea of the program, called YouTube Asks Obama, is to illuminate the issues essential to tech-savvy youngsters and tweens. So, if you want to take part in the interview, you're to follow the White House on YouTube and ask questions using the hashtag #YouTubeAsksObama – maybe, one of your questions would be read out during the talk.