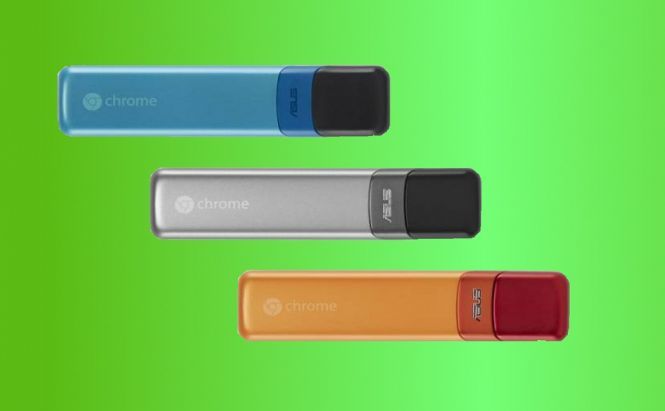 A Chromebook in Your Pocket
Yesterday, Google announced a new line of Chrome OS-powered computers, and one of these is particularly interesting. Basically, Chromebit is a small base unit, that you carry in your pocket. Right, the small stick which you can see on the image is a full-featured Chrome computer. Chromebit was developed by Google and manufactured by Asus to bring Chrome OS to any screen. The device can be plugged into a TV-set via HDMI, and has a USB 2.0 port and Bluetooth 4.0 support to connect all the peripherals.
The "smaller than a candy bar" device is based on Rockchip 3288 SoC, has 2 GB of RAM, 16GB of storage and an ARM Mali 760 quad-core GPU. Surely, you won't be able to run the new Mortal Kombat X, but it's more than enough for web surfing. Google promised that the price tag for the device will be below $100 and the first Chromebits will go on sale this summer. So if you wished to give Chrome OS a try, but never ventured to buy a Chromebook, this tiny device might be exactly the thing you were looking for.
If you wish to learn more about the announced Chrome computers, visit Google Blog.