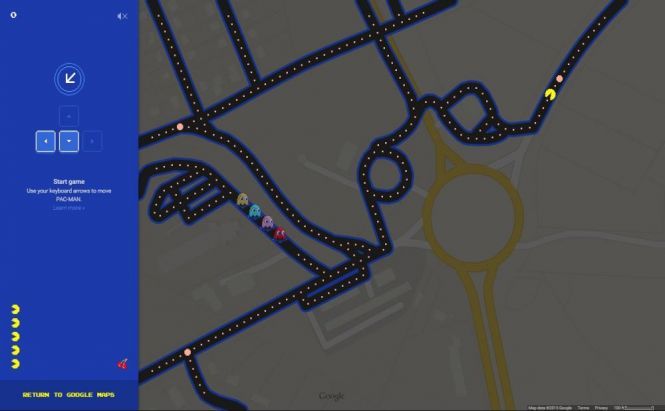 Google Offers To Play Pac-Man Through Your City
Have you ever played Pac-Man? It is a fun arcade game where you should control the creature called Pac-Man through a maze and swallow dots and other bonus points while running away from numerous enemies like ghosts and monsters.
Google has made an ideal present for this game lovers and launched its online version where you can take control over Pac-Man in the streets of your city or town. To enjoy the game, you should just open Google Maps (either in your browser or Android and iOS apps), select any location and click the Pac-Man icon in the bottom left corner. Voila, Google turns the streets of your place into mazes of the gameplay.
It's very simple to control the game: use Up, Down, Left and Right arrows to pass, get away from your enemies and collect dots and fruit. Right, that's all through the streets of your city. Sounds exciting, doesn't it?