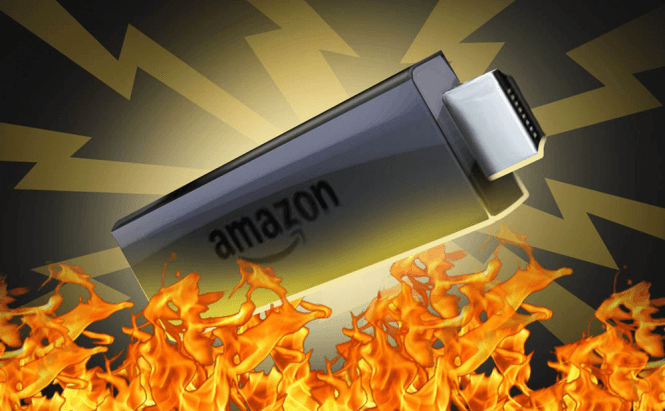 Amazon Launches The Fire TV Stick
Google and Amazon have been on-upping each other for a long time now. The competition that spanned across a wide variety of fields has now reached our television sets, with Chromecast and Fire TV Stick fighting for supremacy.
Amazon has just launched a new product named Fire TV Stick which allows you to stream or mirror video content from your phone or tablet to your TV set. The device is as big as a regular lighter and uses the HDMI port for connection to your television. The device can be controlled through a remote or with the help of a phone/tablet app which at the moment only works with Android gadgets (iOS app will become available soon). As an additional option, customers can also a buy a $30 remote that will allow to control the device using voice commands.
The new Fire TV Stick is priced at $39, which is fairly close to Chromecast's $35 price tag. However, Amazon states that its device offers a drastic increase in processing power (somewhere around 50%) and double the memory in comparison to Google's product. If these details are accurate, Fire TV should offer its customers a far better navigation speed than Chromecast's. Furthermore, Amazon's TV stick can infer which TV shows or movies you like and download them in advance, thus offering a smooth playback even when your connection is a little iffy. Lastly, the device also offers support for games, but that will require you to spend $40 more on a dedicated controller.
The only inconvenience is that, unlike Chromecast, Fire TV Stick won't be able to offer its customers any content from HBO Go.
Source: CNN Money