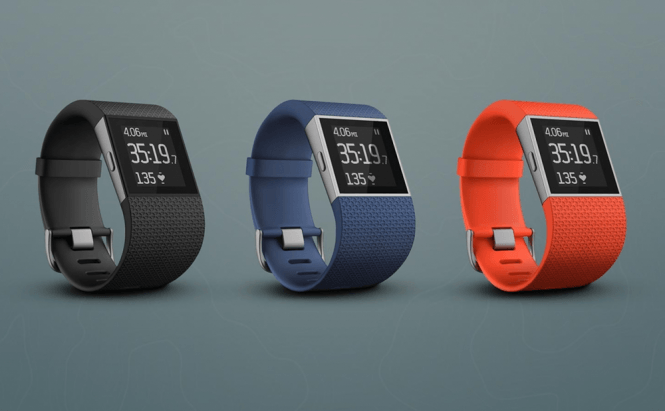 Fitbit Reveals Three New Products Including Its 'Super Watch'
Recently, Fitbit unveiled three new wearable devices and referred to one of them as their 'super watch'. Charge and Charge HR are activity trackers, while Surge is a smartwatch with GPS support. Unfortunately, Charge is the only gadget currently available. The other two will be launched in 2015.
It's nice to see Fitbit getting back up on its feet after the scandal from almost a year ago which forced them to call back Fitbit Force. According to complaints from numerous customers, the Force tracker gave some of its customers blisters and rashes, so the company was forced to recall the product just a few months after its official launch date. Despite all the bad press, things weren't as grim as they could have been, and Fitbit remained the leader on the activity tacking market, with over 70% of the sales from the US.
Charge, the Fitbit wearable which became available just recently, is a revamped version of the old Force model. The company stated that it has taken all the necessary steps to ensure that none of its new devices will cause any kind of allergic reactions. The wearable tracks the number of steps you take, burned calories, floors climbed and hours slept. Besides texture changes which make the gadget lighter and more flexible, probably the most important improvement from the Force version is that it can now automatically detect when you go to sleep. The wearable is priced at $129.95. The upcoming Charged HR that will cost $149.95 is similar to the previous device, but it also adds a LED heart rate monitor to its list of features.
FitBit Wearable Devices
Surge is a smartwatch that represents the highlight of the three products. It allows you to control music on your phone, it notifies you about calls and messages while also offers all the features of Charge HR. Furthermore, the gadget embeds GPS functionality, thus is able to monitor your route and pace. When it will become available for purchase, the 'super watch' will cost $249.95.