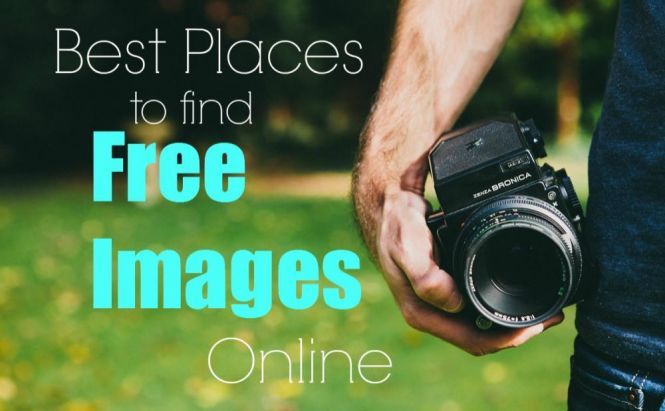 Best Places to Find Free Stock Photos
Good visual content is essential to putting together a prosperous website or giving your blog a complete makeover. Still, even with a powerful search engine that can quickly locate any pic you want, you are most likely to violate someone's copyright. Just imagine how it would be embarrassing and…erm…expensive, when the original photographer finds out what you've done. Fortunately, there are plenty of places where you can find free high-quality images available for public use. But how to avoid boring stock photography and cliche pictures? That's what I'm going to talk about at here today.
Flickr
Flickr: New York
As the largest photo sharing site on the web, Flickr offers tons of great images you can download without any charge and unpleasant consequences. Just go to the Advanced Search Page and choose only Creative Commons licensed-content or any other related options you need to find the right shot. Then, having taken your choice, check on the right-hand side for the 'Some Rights Reserved' link and click it for details on what you're allowed to do with the image.
Pixel Perfect Digital
Pixel Photo Digital is an interesting site with over 4,000 stock photos you're free to use in both personal and commercial design projects. The resource distributes pictures only under a Creative Commons Attribution License, which means that you can download any of them to spice up your website without a twinge of conscience. All photos are neatly organized in various categories (from Architecture to Technology and Nature), while the Advanced Search lets you specify the key words, orientation (Portrait, Landscape, Square), and color of the image you would like to use.
Gratisography
Pretty Ducks on Gratisography
This is a fun site where you can upload free-to-copy photos, all captured by Ryan McGuire of Belle Design. Every picture has a high-resolution version and can be applied for either personal or commercial projects. Although the site doesn't feature any search options, new amazing pictures are added weekly.
FreePixels
FreePixels is another source of free stock photos you can visit to revamp your website design. With about 4 million downloads, the site offers almost 6,000 images falling into 40 categories. A word of warning though: the site is crowded with annoying ads that can easily confuse you, as the Sponcored links on FreePixels mostly refer to Shutterstock – the leading provider of paid photos.
The Amazing Pattern Library
Unlike other sites on our list, The Amazing Pattern Library doesn't contain any stock photos. It offers amazing patterns and textures you can freely use in your design projects. From hotdogs to bunting flags, this is a place to find almost any background.
New Old Stock
Loftagatan (Lofta street) in Gamleby, Småland, Sweden
This unusual stock photography features vintage images from the public archives that are free of known copyright restrictions. The content of New Old Stock varies from old-school posters to historical images with brief descriptions and high-resolution versions.
Unsplash
Unsplash is one of the leading photo sites among bloggers. It features hundreds of appealing pictures, from landscapes to product images, many with Instagram-style effects. 10 new photos are uploaded every 10 days, so there's almost always something fresh to pick from. Actually, the only gripe about the service is that there's no option allowing you to search the image archives to easily find what you want.