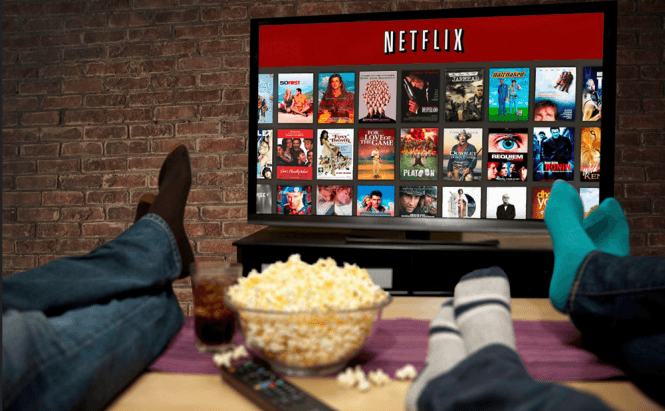 Best Tools To Improve Your Netflix-Viewing Experience
What's better than spending hours on the couch with your friends or cuddled in bed with your significant other watching movies and TV shows on Netflix? Being honest, I have to admit that very few other activities come even close, but this doesn't mean that things can't get even better. Here are a few websites, apps and small tricks that can make your Netflix-viewing experience even more enjoyable.
AllFlicks
AllFlicks
AllFlicks is an interesting website that offers its users a few nice methods to filter the Netflix content available in the US and Canada. Thanks to its popularity, the website managed to survive Netflix's public API shut down from November and has now more users than ever before. Probably the biggest highlight for the website is the fact that it enables you to create your own custom queues and then share them with your friends via social networks.
InstantWatcher
InstantWatcher
Most of the times, you never knew how much you liked something until it's gone. Unfortunately, many Netflix users have come to the same conclusion and this is why using a website like InstantWatcher can be really cool. Let me explain: Netflix constantly negotiates with other companies for the rights to stream certain TV shows or movies and if talks break down, they are forced to take that content down. InstantWatcher gives you a heads-up about the videos that are expiring so that you can watch the ones that matter you, before they are no longer available. Additional features enable the users to filter their searches by genre, year, rating or popularity and give them the ability to queue videos with just a single click.
WhichFlicks
WhichFlicks
WhichFlicks is a really good-looking catalogue that can sort the available content based on the rating got on Rotten Tomatoes or Netflix's own rating system. This website can help you find any video that you are searching for in just a few seconds, thanks to its advanced filtering settings. While it may not have such an extensive functionality as others, its graphical design makes it stand out and be one of the services worth checking out.
Netflix iOS app
Neflix for iOS
Nowadays you can control almost anything using iOS devices, so why should Netflix be any different? The Netflix for iOS app is free, very easy to operate and it's actually quite a great way to watch Netflix movies when you're on the road. The app can be downloaded from this link and works on iPads, iPhones and iPods Touch. What I really like about the application is that it gives you a very convenient way to populate your Instant Queue.
Can I Stream It
Can I Stream It
Whenever you don't know where to find the content that you want to watch, Can I Stream It could be a really effective solution. Just input what you want to see and this tool will search through Netflix, Amazon Prime, Hulu Plus, iTunes, Google Play and many other services including cable TV to find your query. What's really nice is that in case it finds what you are looking for but it's only available on a service that you can't access, you can add a reminder that will notify you as soon as the respective content becomes available on a service that you own. Can I Stream It exists as a web-based service as well as Android, iOS or Windows Phone app.
Moreflicks
Moreflicks
Simply put, Moreflicks is a more powerful, international version of Can I Stream It. This website helps you search for specific content across a wide variety of services including Netflix, Hulu, iTunes, Vudu or Fox and can even search individual country availability lists. In case you aren't looking for something very specific, the site offers several neat filtering options such as Oscar Winning, New Arrivals, Expiring Soon, etc.
Other Tricks
Besides using additional apps and websites, there are a few other things that you can do from within Netflix to improve your interactions with the service:
Netflix Rate is a Chrome extension that allows you to add the ratings from IMDb and Rotten Tomatoes as cards that will overlay on your screen when you hover the cursor over video content from Netflix.
Taste Preference Survey is a great way to get recommendations that are more appropriate for your tastes. Basically, all you have to do is rate a few items so that the service can construct a database about you and thus offer suggestions that are closer to what you prefer.
Hidden Streaming Options - if your Internet connection is good enough, Netflix will do a pretty good job of calibrating itself. However, if the streaming isn't working properly, you can calibrate it manually by going to Netflix's hidden options. In order to get there you have to press Shift+Alt+Left Click if you are using a desktop or by pressing up, up, down, down, left, right, left, right, up, up, up in the main screen of Netflix if you are using a PS3 or Xbox 360.