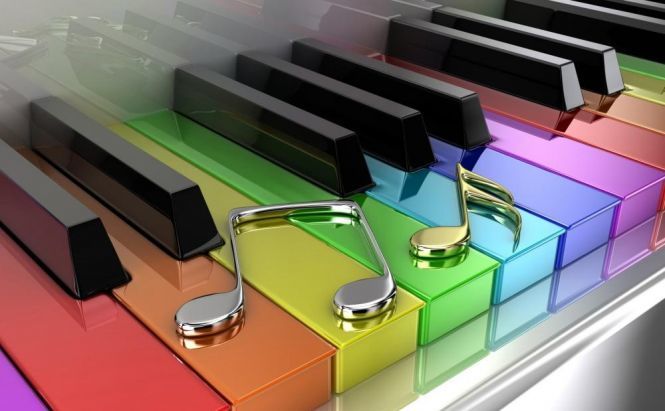 Cut&merge audio files online
I'm sure there is a wide choice of downloadable programs which can stand you in good stead when it comes to cutting songs to set as mobile ringtones or creating flashmobs. But sometimes (rather often, actually) we are neither able nor willing to search for a program which will be compatible with the device OS or meet the system requirements. No later than yesterday I had to cut and merge several audio files to prepare a single music track for children who attend my dance classes in a summer camp. I need to say that I had to waste a lot of time to finish that task and I failed to find a two-in-one service, unfortunately. That's why I decided to save your precious time and give you some sources to quickly get the final result on your desktop.
Step 1: Cut
Whether you need to just cut an audio file and download the result or merge the pieces later, you will need the help of one of these online services. The most pleasant thing is that you don't have to register or open your purse to use them.
MP3Cut
MP3Cutter is an audio cutter offers 3 main options: open → cut → save the file. To start processing, click on a large blue button and select a track from your device or external flash drive. If your media file is stored on Google Drive or Dropbox, don't worry: there are specially designed buttons for such kind of files as well.
Furthermore, you can paste a URL from the file hosting website. As soon as the file is uploaded, you will see a waveform where you can control the track duration and add effects like fade in/fade out. Then the file can be saved to your device folder or to the cloud as MP3 (by default), as an iPhone ringtone or in an AMR, WAV or AAC format.
Note: The service lets you extract audio tracks from video files as well. All you need is to upload the vid and blink.
CutMP3
The CutMP3 website developers worked hard to create such an intuitive interface. The procedure is the same: select a song, upload it, cut and save the fragment. Choosing the extract can be performed automatically by moving the cursor or manually by setting up the playing time. As soon as it's done, press Cut and choose the destination folder. In spite of ads abundance, the service does its job well and it takes just a couple of minutes to get the cutted audio file.
MP3Cutter
This media service does not work so flawlessly in comparison with its competitors. The webpage sometimes freezes and it took me some time to sort out how it functions. The interface is formed in black and looks less attractive, for me personally. Among options not mentioned in above-reviewed services, there are volume regulator, total MP3 duration and selected MP3 duration options. Use MP3Cutter to cut MP3 files and save them to your mobile or disk.
Step 2: Merge
Now, it's high time to proceed to the next step. If you are reading this part of article, then your final target is creating one single track from the ones you've previously cut off. Here is the only online service I found that fulfills its task for free and without registration.
AudioJoiner
Here is the final stage! Open the AudioJoiner website and click on Add Tracks. As soon as you choose the ones from your device list, they appear under the Add Tracks to Make a Mix window. Please bare in mind that you won't be able to replace and change the files once they are uploaded, so be careful while selecting them or create a new separate folder and number the songs (as I did). Add them separately, select all or choose several of them one by one by holding the Ctrl button.
I like the fact that you can see the track names above each waveform. Turn on or off the effects like fade-in or crossfade between the tracks. If you added a wrong file to the list by mistake, don't worry – just select that track and the 'X' sign will appear in the upper right corner. To pre-listen your work, press the Play button. It's very interesting that to stop playing you need to click on Play again. To complete the task press Join and download the file to your PC or device.
N.B. The website might require disabling browser extensions, like adblock etc. It lets you upload a lot of file formats, but it provides MP3 as an output file.
Here is how I dealt with my yesterday task. Hope my tips will be useful to you. The websites let you cut and join media files without losing their quality.