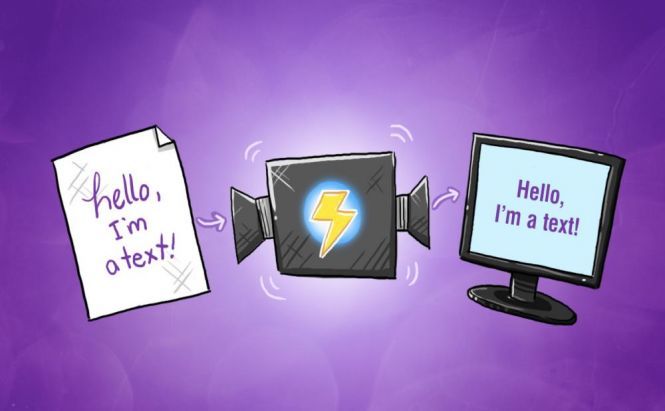 Digitizing Paper Docs on Mobile Is Easy
I'm pretty sure we all have to note heaps of events, numbers, meeting dates and time, news and so on. Some of us choose a manual way using a sheet of paper and a pencil while others prefer a typing/tapping method. But the information is not always at hand or can not always be printed or sent at the very moment as a scrap of paper might get lost and the app with the saved file doesn't support a printing or zipping function.
I'd like to show you a list of apps headed by the recently launched one. They are intended for scanning paper docs by means of your smartphone or tablet camera. They will ease the way you cope with everyday tasks at school, university or at work.
Evernote Scannable
How often do you have issues with scanning a doc? The most difficult task is to find a scanner if you are out. It's useless to hide that in terms of modern life that calls the shots, all its areas (be there business, medicine, school or familiar reasons) require improving mobile scanning. Evernote Scannable is a novelty of the arrived 2015 year. The main goal of the app developers was fast document scanning and sharing. They did all their best to help users in keeping important papers and information and using them on the go.
The product is available for iPhone or iPad and provides fast automatic scanning without any buttons or color detriment. One of the most important features is an ability to view a captured image or make a chain of multiple scans. It seems like the note taking has never been so easy before.
Among the wide list of available settings, a flash control and an auto/manual text recognition feature are offered. It lets you crop (automatically or not), whiten or focus a shot just by holding a device above the paper as well.
Talking about business cards, they all could get lost or damaged easily and no taken picture is able to restore them. Evernote Scannable is also called to digitize a scanned card by the use of Evernote and LinkedIn. It synchronizes the information with the person's LinkedIn profile so that you can add the information to your contact list.
After the scanning process is over, simply save the document, recipe or check to Evernote to Camera roll or send it via e-mail by one single click (the Rename function is right there inside the app). Don't be afraid to be confused when trying the app. The developers foresaw a brief video tutorial that opens up with the first app click. But I suppose, you won't need it, indeed. One more pleasant thing – Evernote Scannable is available on iTunes for free.
I naturally would like you to give it a try. Of course in case you're trying to find an app to scan paper docs and send them into an Evernote account. You can find more information in the official blog.
Scanbot · Document Scanner & QR Reader
Scanbot is a popular iOS alternative scanner app that may serve you for iCloud Drive syncing. The developers state that the foremost features like accuracy, color filters and manual cropping are improved. The latter one is known to be transformed into cropping borders automatic recognition to the sides of future scanned documents. It's compatible with iPhone, iPod touch, iPad and iPad mini and is available in iTunes for free.
CamNote - scannable notes
In spite of the fact that those are iOS only apps, Android users, never say die and don't be in a hurry to close the page. Here is an app for you, meant for digitizing your notes on Android OS. This free scanning app lets you go paperless and get organized. The scanned information can also be shared with friends and business partners with notes or synced to the cloud storage such as Google Drive, Dropbox and Evernote. It exports the notes in the wide spread PDF format. You won't need any registration, just download it and enjoy.
It can't but make me happy that the scanning process becomes as easy as preparing a cup of coffee. Hope this article gave you some ideas and thoughts on how to use your paper documents except computer scanning, copying or taking a picture of.