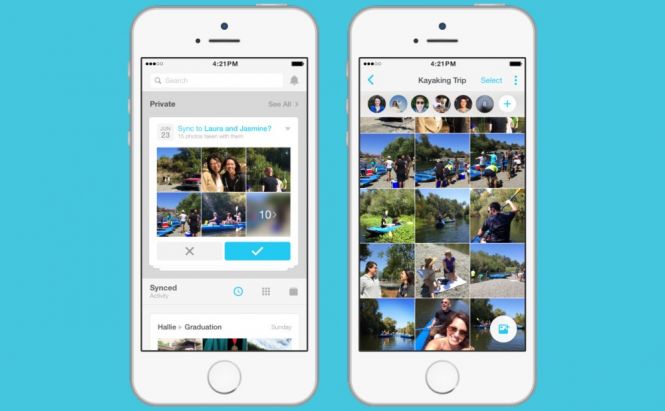 Facebook's Moments app now lets you share your photos
Moments, the well-known application developed by the Facebook company, has gained a lot of popularity since its release in June last year. This program was designed for Facebook users who wish to create and share photo albums containing pictures from birthday parties, trips, etc. Now, its developers have updated the photo sharing utility to accommodate the needs of its frequent users even more by allowing them to host full-resolution pictures and share their photos over the Web.
Everyone has that one friend or family member who is anti-social media. Now, Moments provides you with a solution for sharing your favorite photo albums to people who don't own Facebook accounts. All you need to do is to select a "moment" you would like to send to your friend, click the button showing 3 dots, and select the "Share Link" option. The album will be shared via email and your friends or family members who keep refusing to get a Facebook account will be able to see what you're up to and check the photos you took while celebrating special events or taking trips around the world.
Another great feature is the ability to store an unlimited amount of pictures. However, make sure they're marked as Favorites if you wish to back them up in your Facebook account.
Hence, this new release will definitely please everyday Facebook users who use the Moments app on their iPhones or Android mobile phones. If you're the kind of person who spends a lot of time in Facebook, you might also want to read some of our other related articles like: "Facebook may "borrow" another feature from Twitter" or "Facebook's Messenger adds an Instant Video feature".