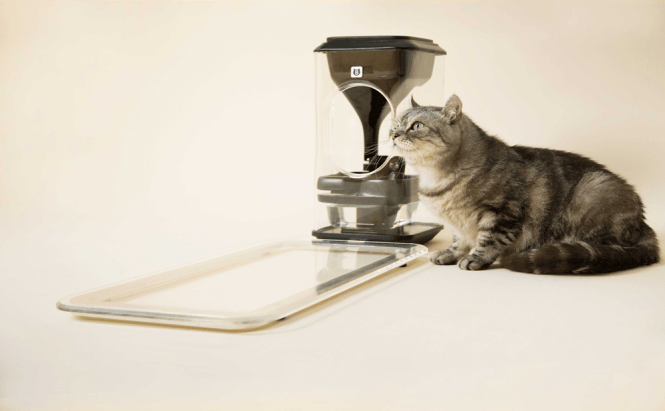 Facial Recognition Technology For Cats Is Already A Reality
Yup, you read it right. All the sneaky-cats owners should rejoice at the thought that now there is a cat food dispenser with facial recognition technology, which prevents food and water thefts between your cats. The product will be available to all the pet lovers for around $250, but can be pre-ordered for just $149.
Bistro, the smart food and water dispenser for cats was created by a Taiwanese company called 42ARK. The device can tell your cats apart with the help of facial recognition, it has in-built sensors which monitor the cat's weight, and it even offers the possibility to watch your pets eat through a live stream sent via Wi-Fi to your smartphone. Furthermore, this gadget will keep an eye on your cat's regular food and water intake, sending you an alert if the regular pattern is broken.
Funcat
All jokes aside, this invention is quite useful for all those who own more than one cat. Bistro will help you track your pet's eating habits, thus enabling you to quickly notice health problems that take a toll on the appetite of your furry companion. Although facial recognition doesn't help cats be better targeted in malls as it does for humans, it can easily allow them to achieve and maintain their goal weight.
In an attempt to raise the $100,000 dollars necessary to bring the product to the market, Bistro launched an Indiegogo campaign on Tuesday and so far it has gathered a little over $36,000. If everything goes according to plans, the sophisticated cat food dispenser will be available to the general public by March 2015.