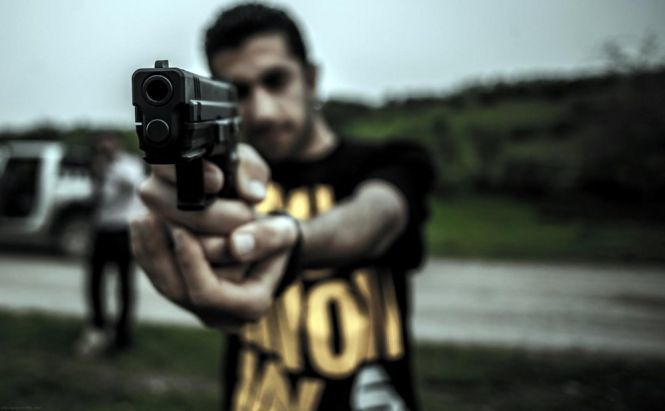 A Woman is Ready to Give her Life for a Samsung Galaxy
Courtney, a 29-year-old woman from Houston, was on her way to a friend when she found herself with a gun against her head. The robber wanted to take her Samsung smartphone, but the woman refused to give it up. After the man had threatened to shoot her, Courtney rushed away towards her friend's apartment, though she never thought the man would pull the trigger.
The robber wanted to get the smartphone so badly, that he didn't just pull the trigger, but actually aimed at the head. Luckily, the bullet only wounded the woman, but that was not the end. After Courtney and her friend, Jennifer Pauley, closed the entrance door, the robber attempted to break in, and if he managed to do it, the consequences would have been horrifying as Jenifer's 6-years-old granddaughter was also at home at that moment. Luckily for the women, the robber's life instinct was stronger than the desire to get a new smartphone, and he ran away.
After Courtney got medical treatment, she said in the interview to KHOU 11 News that she doesn't regret she didn't give him the phone: "Get a job. I work hard for my stuff". The police are currently investigating the case and advice the residents of the complex to improve their security systems. And what do you think? Are you ready to risk your life to save your favorite device?