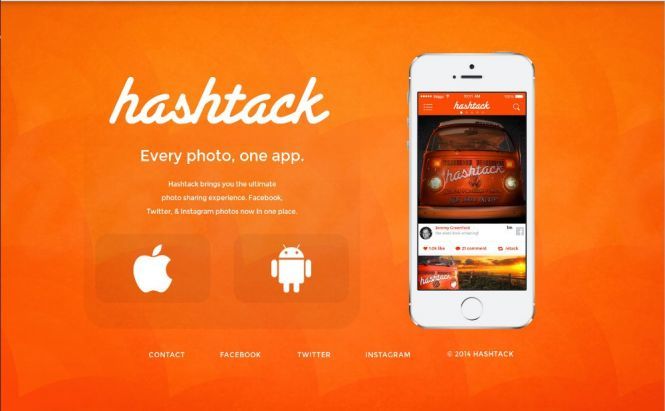 Hashtack — the Ultimate Photo and Video Feed
For the last two months, Jeremy Greenfield, the creator of the app in question, has been driving around the country in his brightly painted Volkswagen and promoting his startup that joins together videos and photos from the mighty trio of social networking. A week ago, Hashtack (aka Divvy before the rebranding) jumped to version 2.1.2 and is currently available for iOS with Android version to follow soon.
Apart from simply delivering the feed through hashtags, the app also allows users to download the media content, leave comments, make reposts to their Facebook, Instagram and Twitter pages and create hashtag streams of their own posting their photos and videos to the desired social network (or all of them at the same time). To stimulate the positive behavior among the users and prevent possible copyright infringement, posts delivered through Hashtack also have a watermark that indicates that the post is not original. This is a particularly smart move to tackle dishonest media services that steal content without giving any credit to its creator.
The project was initially financed by Greenfield himself, but recently the first round of funding has been launched on AngelList. So let's wish Jeremy good luck, as his idea is really an awesome thing to make our lives in social networks much easier.