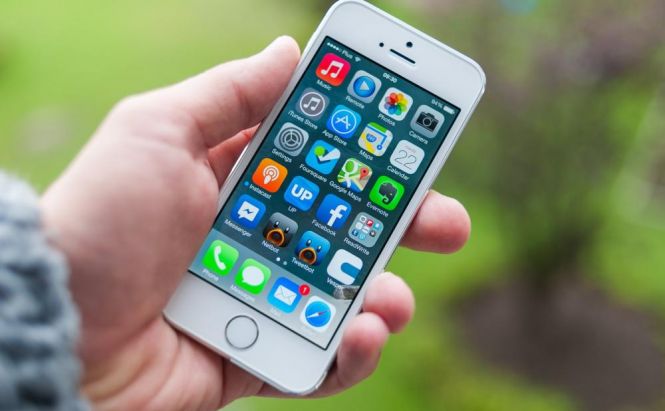 7 mobile apps with the most beautiful UI designs
Just like in fashion, trends in web design constantly vary at a very quick rate. Craving for a place in the sun, more and more mobile app developers join the drive for the ideal user experience, which is accordingly associated with an attractive yet practical UI. We've decided to showcase the most beautiful UI designs of mobile applications that focus not only on being easy-to-navigate and -use but also on the aesthetic user preference, which is essential to the success of any app. Here we go.
Today by Neybox Interactive
Available as a freebie for iOS, Today by Neybox Interactive represents the habit development and health tracking mobile solution, packed in a colorful nicely-designed interface. With the app, you can easily crate a custom dashboard for each of your daily habits using the information from a wide variety of eye-catching cards.
Today: Habit tracker for your daily goals and routine with custom health & fitness dashboards
Tribe by Tribe Inc
This free app for iOS and Android presents you with a brand-new way to chat with friends without typing or applying sophisticated live video options. Just choose a friend you'd like to send a message to and record up to a 15 second video, which will be immediately sent to his phone to watch at any convenient for him time.
Tribe - Video Messenger for Groups
Letterboxd
Letterboxd is an online social network designed for sharing opinions about movies. The same-name app for iOS lets you discover new films, know what movies are popular among your friends and add new ones to your film-watching diary on the go, right in your pocket. Along that, the free application packs all the features in an absolutely new mobile interface to give you a much more pleasant experience and interaction.
Letterboxd – The social network for film lovers
Marline by Javi Perez
Initially launched as an app to check the tides, Marline for iOS has gradually evolved into a gorgeous weather forecast provider. The attractive UI with soothing color palettes and smooth animations will definitely make you want to have this app always on your smartphone screen.
Marline - Weather, Tides & Moon
Great Italian Chefs
This is another iOS app that is a real pleasure to look at and use. Like the website, the Great Italian Chefs app comes with tons of 'tasty' appealing pictures to depict all the beauty of the culinary greatness. Exploring the app, you'll particularly enjoy the color palette it features and the sets of photographed recipes its developers combined.
Great Italian Chefs - Recipes
Tossup
Being a Microsoft Garage project, Tossup is a stylish app whose main aim is to help people get together without the usual planning headaches. The app UI is extremely straightforward and gives users a pleasant experience, mainly thanks to the positive color palette the Tossup developers chose for the design.
Tossup, a Microsoft Garage project
Great Little Place
If you travel or eat out a lot, Great Little Place is the app you'll love the most. Currently available in six countries, the app helps you discover the best restaurants, pubs, bars and coffee-shops nearby you. Great Little Place works in the swipe left/right manner and offers an extremely nice-designed and intuitive UI full of beautiful photos and catchy pics.
GLP - Great Little Place City Guide