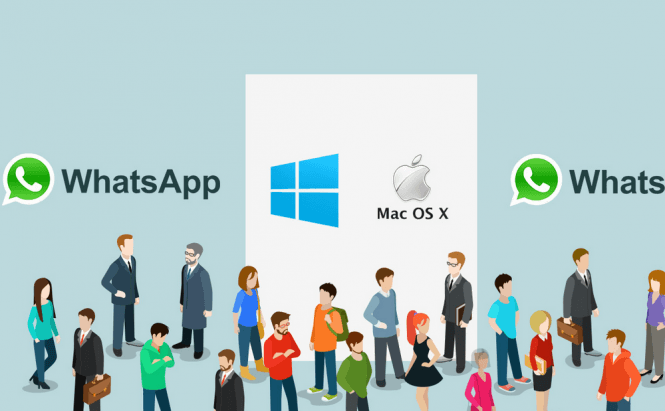 WhatsApp releases new apps for Windows and Mac
I've got some good news for the fans of WhatsApp. The company has recently announced the launch of a new Windows and Mac application which means that you will no longer be forced to use the web-version of the service to access it from your computer. The desktop apps are already available as free downloads to anyone who's interested, and they work on Windows 8 or a newer version of the operating system and on OS X 10.9 or later.
WhatsApp on Windows
To be perfectly honest, I didn't have too much time to test the new desktop applications, but from what I've seen, they're not standalone services, but just mirror versions of the phone apps. This means that the messages that you write on your computer will only be passed along to their target the WhatsApp application from your phone is online. To connect to your WhatsApp account from your desktop, all you have to do is to get the app from WhatsApp's download page, launch it, and then scan the QR code that's being displayed with the WhatsApp application from your phone. Once that's done, all the conversations from your mobile device will be automatically synced with your desktop.
Even though I think that this is a really good idea, especially because I hate having to use my smartphone's keyboard, I'm a bit confused about why Facebook would choose to create special desktop apps for WhatsApp without doing the same thing for its much more popular communication service, Messenger.
If you're a fan of the service, you might also want to know that "WhatsApp's latest update lets users share PDF documents" or find out about these "6 WhatsApp features you probably didn't know about".