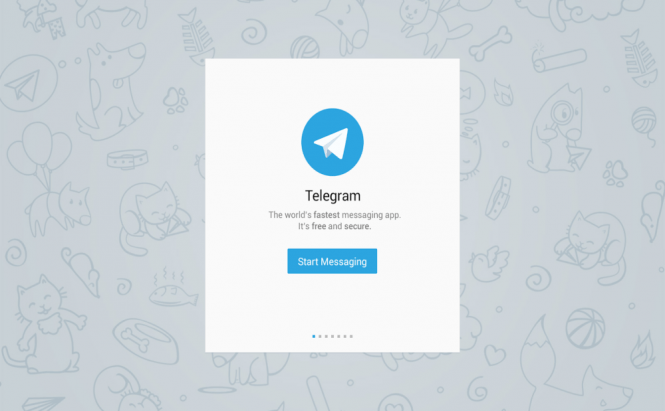 Telegram - The Best Instant Messenger Out There?
If you've never heard of Telegram before, and you're wondering how it could possibly be the best instant messenger out there – let me elaborate. First of all, when I say instant messenger, that is exactly what I mean. Secondly, in my humble opinion, the purpose of an instant messenger is to give the user the ability to exchange messages and files (be it a document, an archive, an image, or whatever else). If you want something more advanced, e.g. an option to make free calls, then Telegram is not for you (for now, at least).
Keep in mind my definition of an instant messenger as I get into more detail and compare top rivals on this market and various aspects users appreciate the most in applications of this type. Let's compare WhatsApp, Viber, and Telegram.
The Price and Ads
The one thing we always look at in a product (software is a product!) is the price tag.
Probably the most popular messenger at the moment, WhatsApp, is free for the first year but then will cost you $0.99 a year.
Viber monetizes through its premium service that lets users make cheap phone calls to non-Viber phones, and also has a sticker market. Additional ways of monetization might be in the workings.
Telegram is free of ads and there are no subscription fees. Nor there will be.
Synchronization Across Platforms
WhatsApp's specialty is mobile platforms. The list of supported mobile devices and platforms includes the iPhone, Blackberry mobiles, Android, Windows phone, Nokia S60 and Nokia S40.
Viber doesn't really impose restrictions on the platform, it can be used from both desktop (Windows/Mac/some Linux distributions) and mobile (iOS, Android, Windows Phone, BlackBerry, Bada, Nokia). Synchronization across desktop and mobile versions is supported.
Telegram is available for a smaller number of mobile devices (Android, iPhone/iPad, Windows Phone). It is also available for Windows, Mac OS, and Linux. On top of that, there is a Web version of Telegram that you can use from a browser. Synchronization across desktop and mobile versions is supported.
Group Chats
WhatsApp – supported, up to 30 users.
Viber – supported, up to 15 users.
Telegram – supported, up to 200 users.
Sending Voice Messages
Voice messages may come in handy if you are in a hurry, or forgot to put on glasses and simply don't want to type. Just tap the button to record a voice message and it will immediately be sent.
Again, all three apps support voice messages.
File Sharing
Telegram is cloud-based and does not put any restrictions on the types of files you are allowed to share, nor does it limit you on the file size.
Viber and WhatsApp do have restrictions on the file size. Viber, for example, allows for sending videos that do not exceed 10MB. WhatsApp has a 16MB limit.
Finally, Security
Once again, "in our time" security is everything. None of us want to be hacked, none of us are fine with our government spying on us (well, some people are, apparently).
Excerpts from official websites:
"WhatsApp communication between your phone and our server is encrypted."
"All text messages sent through Viber on its supported platforms are encrypted. Media messages, such as photos and videos, are encrypted on Viber for iOS, Viber for Android, Viber for Windows 8 and Viber for Windows Phone 8."
"Telegram is more secure than mass market messengers like WhatsApp and Line. We are based on the MTProto protocol... We support two layers of secure encryption (server-client and client-client). Our encryption is based on 256-bit symmetric AES encryption, RSA 2048 encryption and Diffie–Hellman secure key exchange."
Telegram also lets you create so-called Secret Chats, which are not stored on the cloud, use end-to-end encryption, do not allow forwarding, and support self-destructing messages.
On top of that, Telegram is open source, and there is an ongoing security contest with $200,000 in prize money (will be payed in BTC).
Conclusion
I prefer Telegram over other instant messengers because of the security it provides and unlimited file sharing. Which instant messenger do you consider to be the best? Let me know in the comments below.