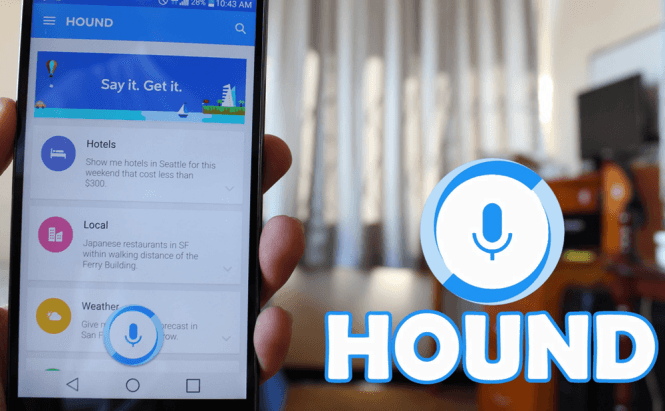 New mobile virtual assistant "Hound" is out of beta
The virtual assistants war now has a new player and it seems that this latest contestant isn't messing around. A company named SoundHound has recently made its mobile virtual assistant available to the public. The Hound, as the product has been named, works on both the iOS and Android platforms, so its in direct competition with all the major players: Google Now, Siri and Cortana. Functionality-wise, Hound is quite impressive, so you might want to check it out.
In my opinion, one of the best things about Hound is that it's better at understanding what you're saying than any of the other services currently available. The application uses a combination of speech recognition and language understanding techniques, which allows it to accurately hear you and quickly get what you're asking for. Additionally, this app is also capable of understanding the context of your queries, so you can ask follow up questions without having to repeat the topic of the conversation. Another advantage is that Hound has started partnership with Yelp and Uber allowing its users to get information about restaurants and call for rides, directly from the application.
The biggest downside of using Hound is that it's not as well integrated with the operating system as Google Now is on Android or Siri on iOS. However, its functionality still allows the users to use voice commands in order to check the weather, place phone calls, search and play music, find hotels and restaurants that match certain criteria, etc., so there's a lot that you can do with it.
In case you're interested in reading more about virtual assistants, you might want to check out some of our previous stories such as: "How to enable Cortana, no matter which country you're in", "Top 15 funniest Cortana questions and their answers" or " Is automation a thing to fear?"