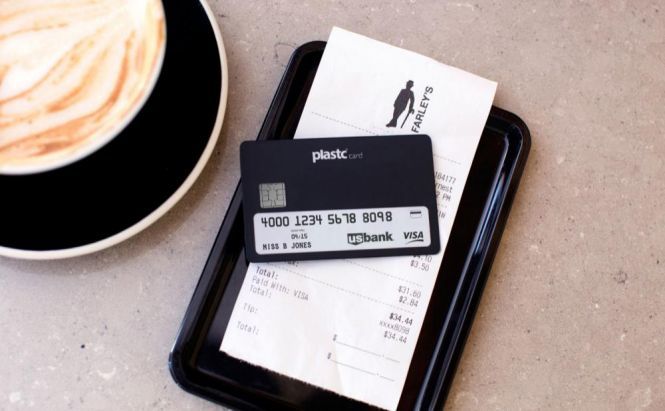 Plastc: a 'Meta' Card to Replace Your Entire Wallet
How many credit, debit, gift, loyalty, and I-don't-know-why-but-I-need-it cards do you have? Lots of, right? Well, then meet another promising device to thin down your wallet – in the best sense of the word, of course. Plastc represents a device of the same size and thickness (0.8mm) as a usual credit card, that is claimed to digitally hold all your 'card burden' and let you choose between them at will.
This is actually not the first take on the card tech category: just recall a similar device Coin launched back in 2013. Like Plastc, it was to store various card details, including your transaction history, working in pair with an app on your phone via Bluetooth. Although Coin was meant to arrive this summer, it hasn't appeared yet, and recently was pushed back to spring 2015. As for Plastc, it is expected next summer and now costs $155 to pre-order. Yeah, that's a round sum of money to replace a few credit cards, still the device will swipe between 20 cards or barcodes using an E-ink touchscreen for you, will offer NFC for contactless transactions, an EMV "chip" for the latest card readers, and an internal battery to be good for 30 days.