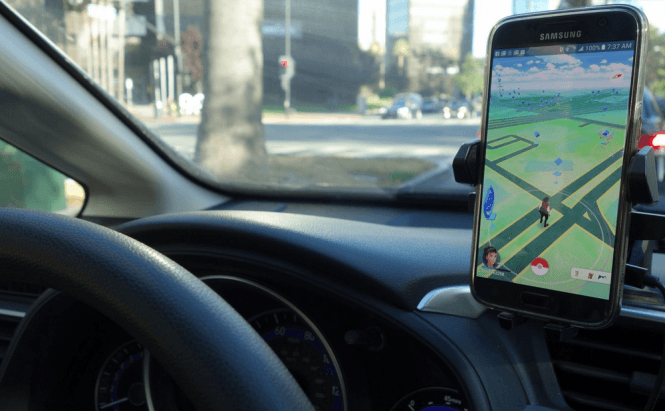 Pokemon Go tries to stop users from playing while driving
If driving and texting don't go well together, you can imagine that driving while trying to catch the Pokemon that's next to your car is even worse. However, in their quest to become the best Pokemon trainer in existence, many people disregard the risk they put themselves in or, even worse, the risks they put others in, and continue to drive while playing Pokemon GO. This is why Ninantic' Pokemon GO app now asks you to confirm that you're not driving while playing.
Ninantic, the company that developed Pokemon Go, has just rolled out a new update for the game in order to try and deter people from catching Pokemons while driving their cars. Basically, in the latest version of Pokemon Go, if the app detects that you're in a vehicle by checking the current traveling speed, you will instantly see a pop-up message, which tells you that it's not safe to play while driving. The only way to get past the notification is to tap a button which states that you're the passenger, not the driver and you'd better not be lying. This new prompt will appear in both iOS and Android versions of the game.
Pokemon Go playing while driving alert
Before you dismiss this prompt, you should try to remember that accidents occur in mere seconds and that you're basically driving a weapon weighing several hundred kilos or more. If you need specific examples, in Australia, a driver crashed into a school while playing and in Baltimore someone drove their vehicle directly into a cop car while trying to catch a Pokemon.
If you're a fan of Ninantic's game, you might also want to read: "Pokemon GO changes reality" or "The best tips to become a better Pokemon master".